Start Customising
Start Customising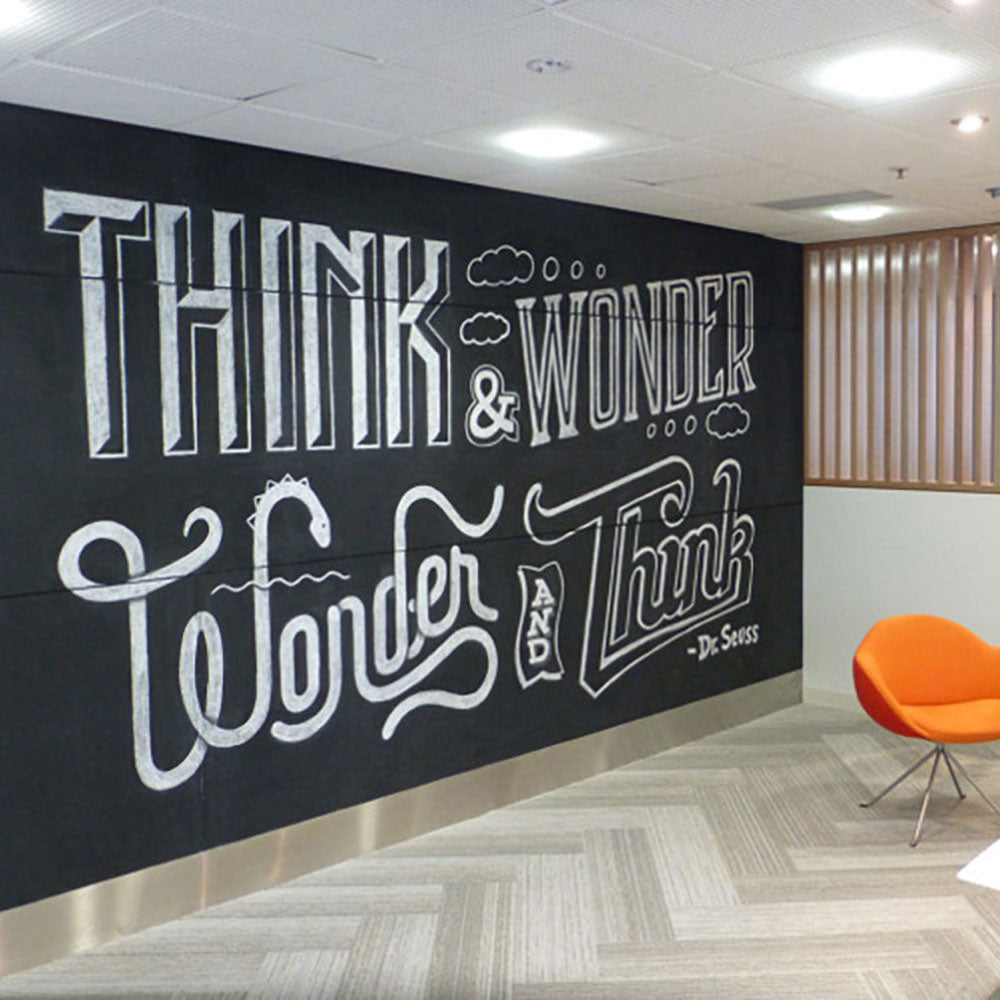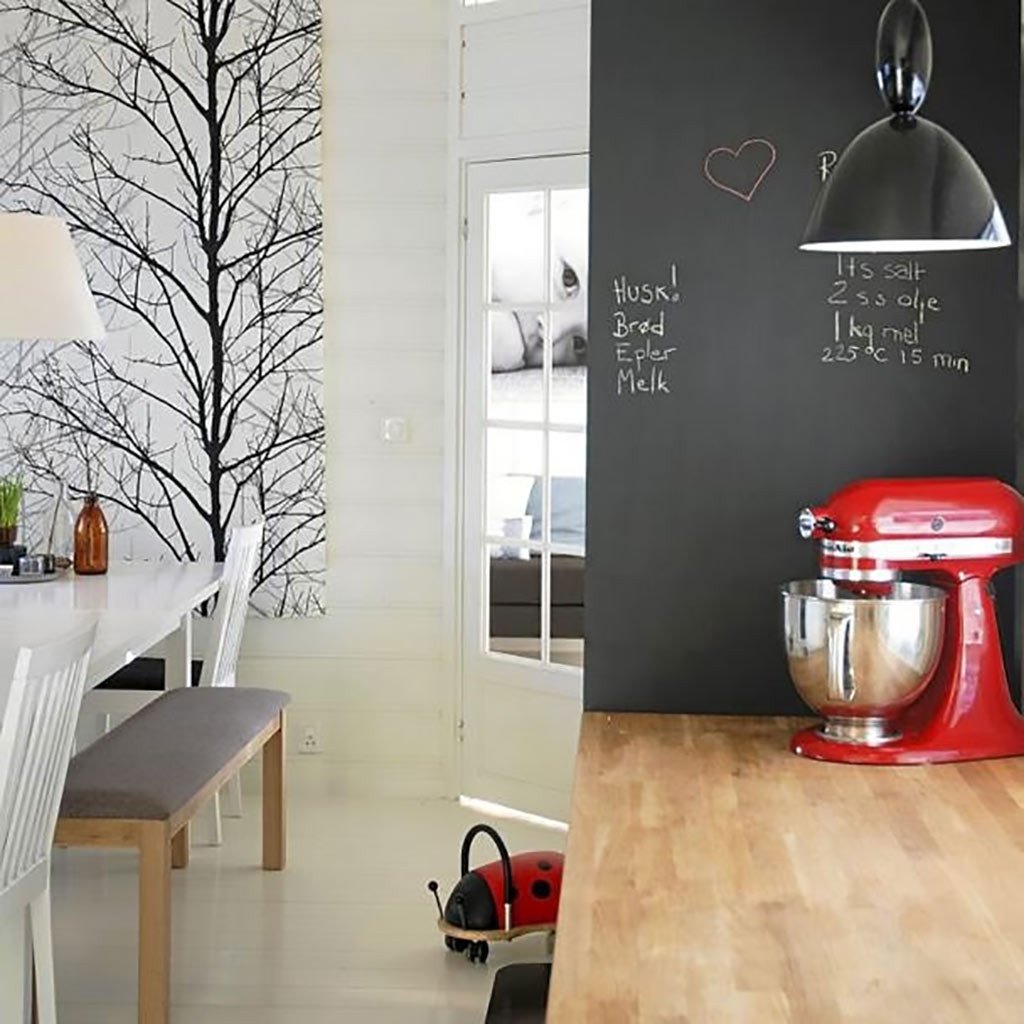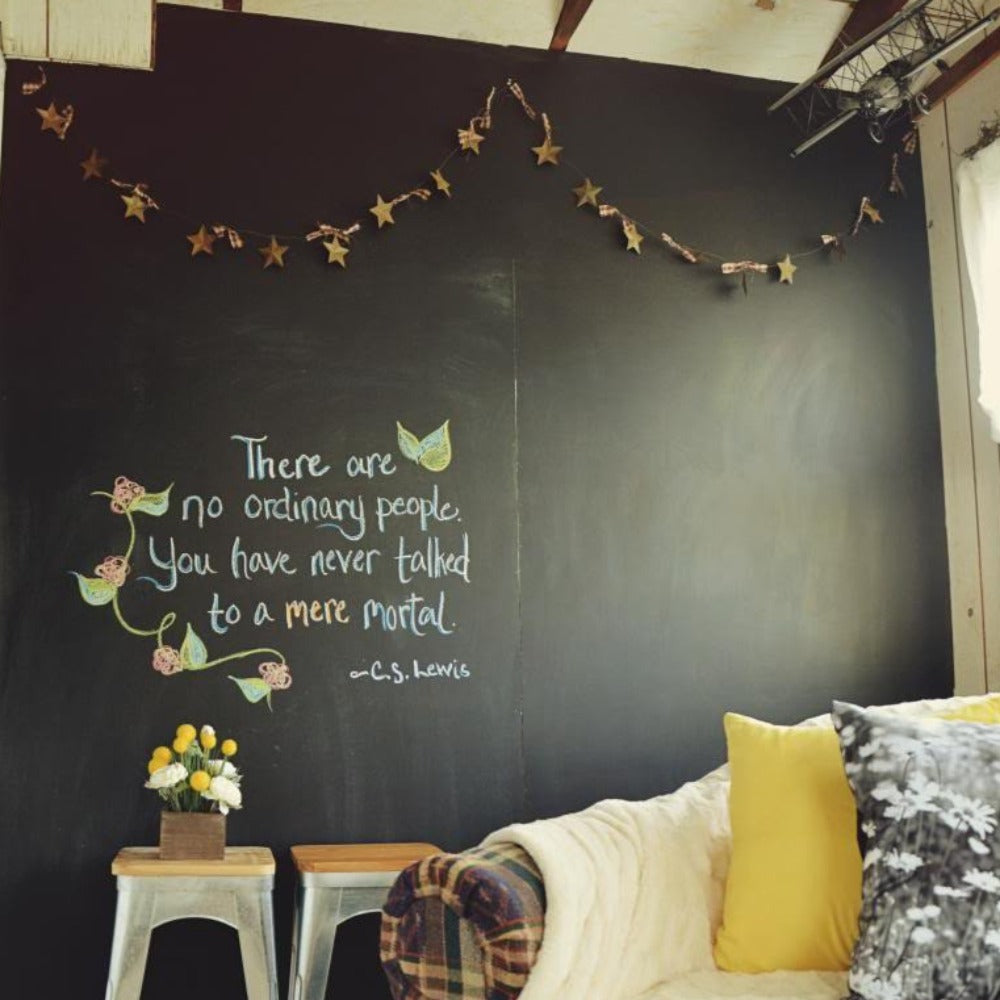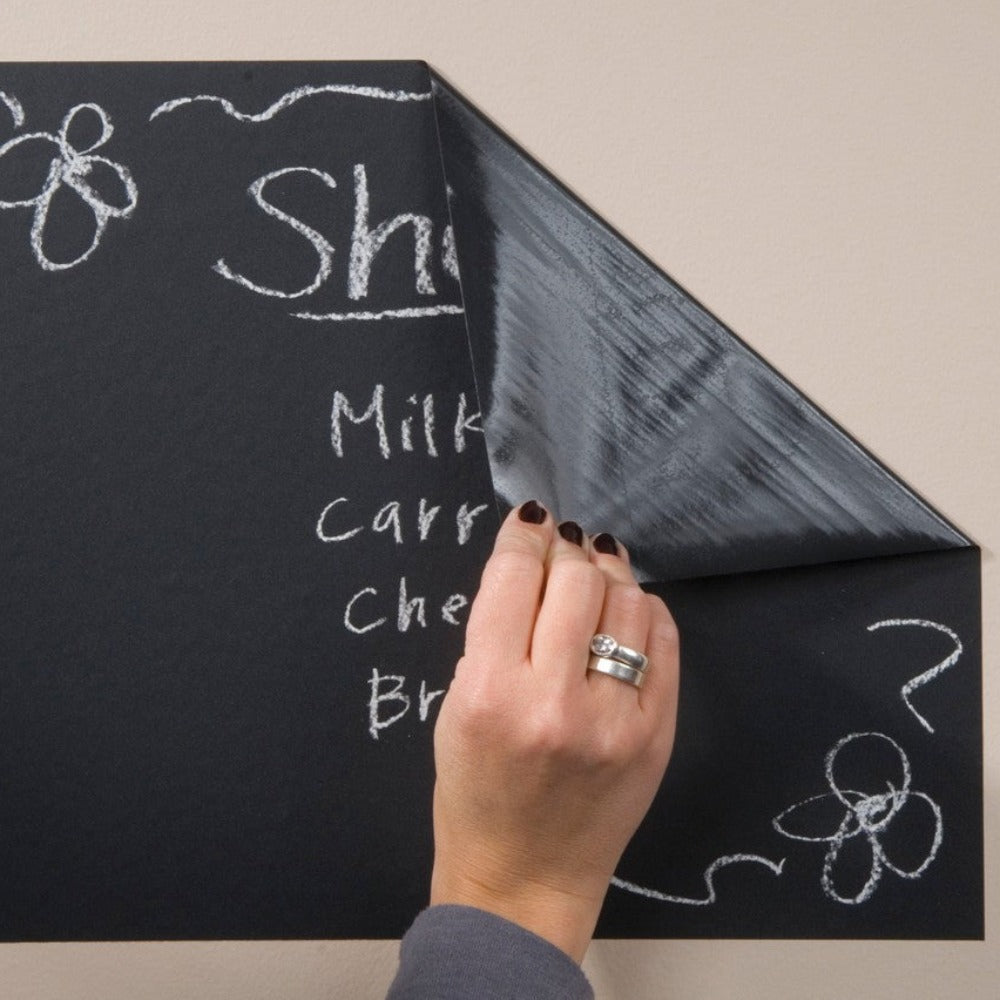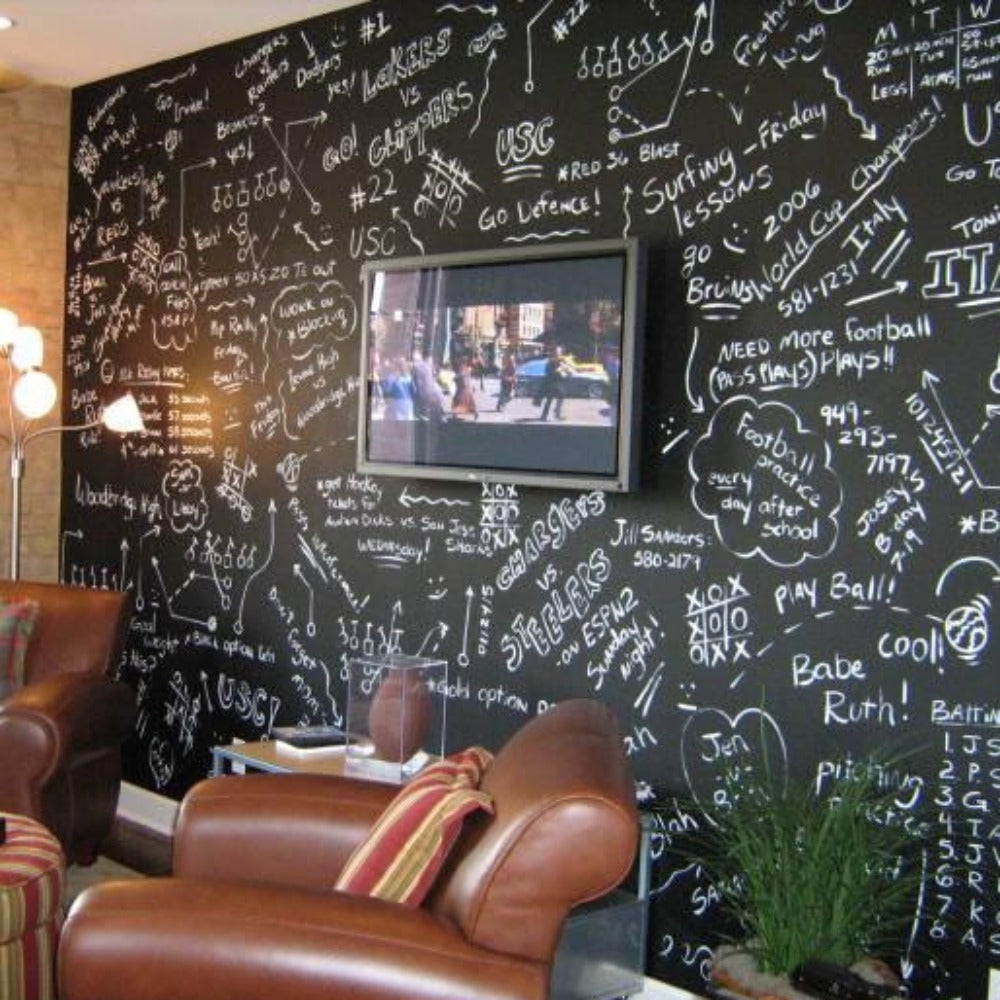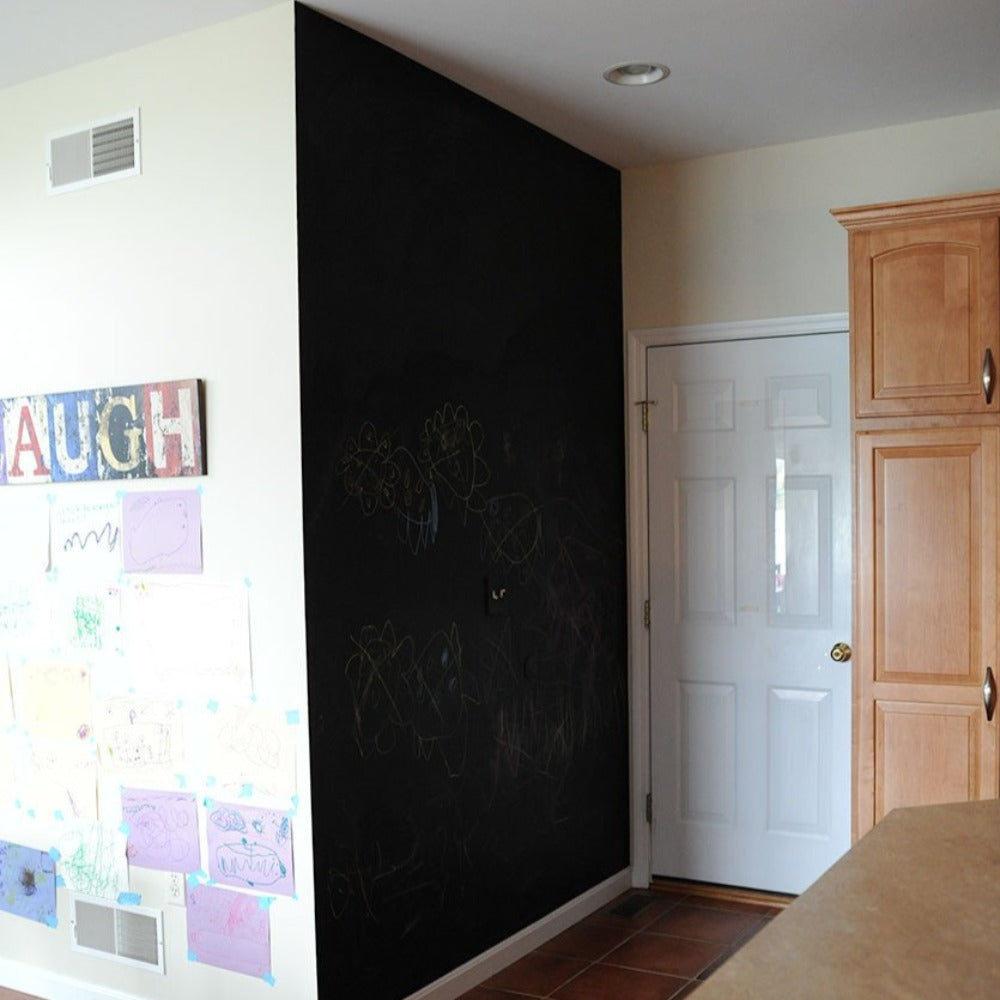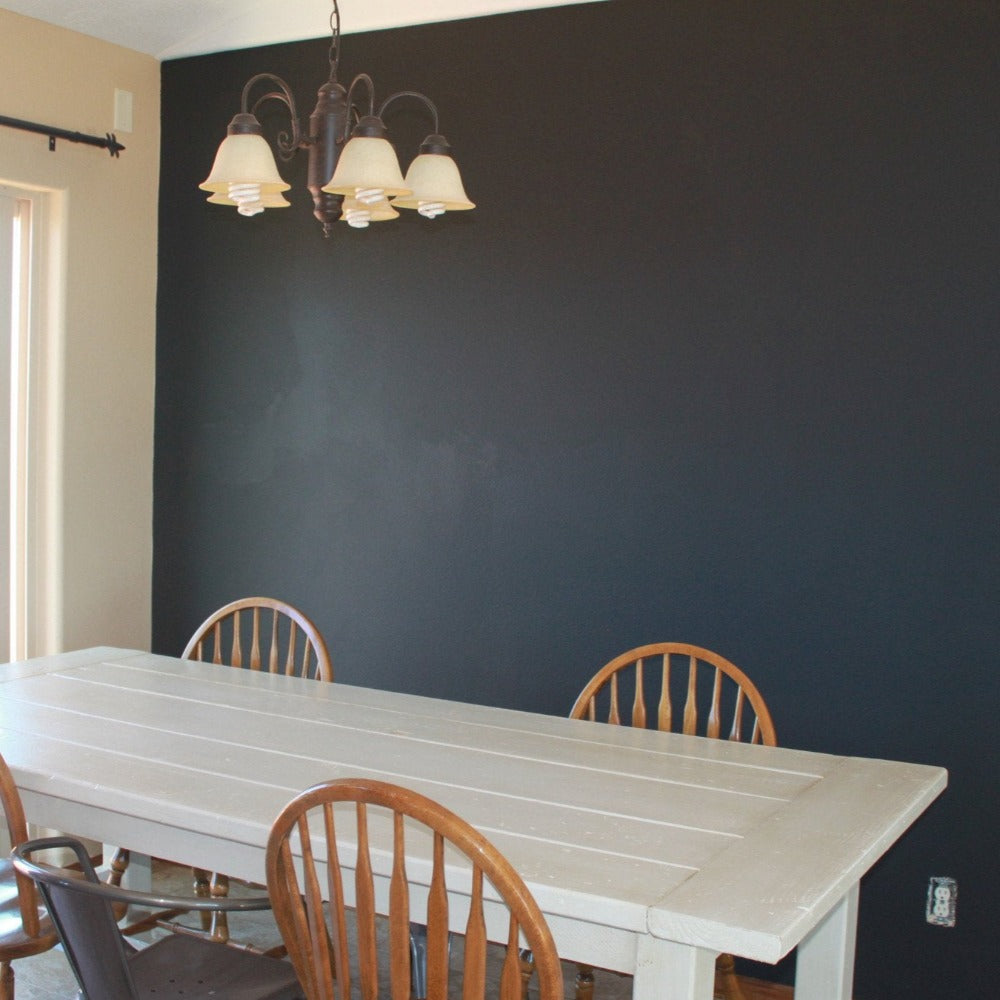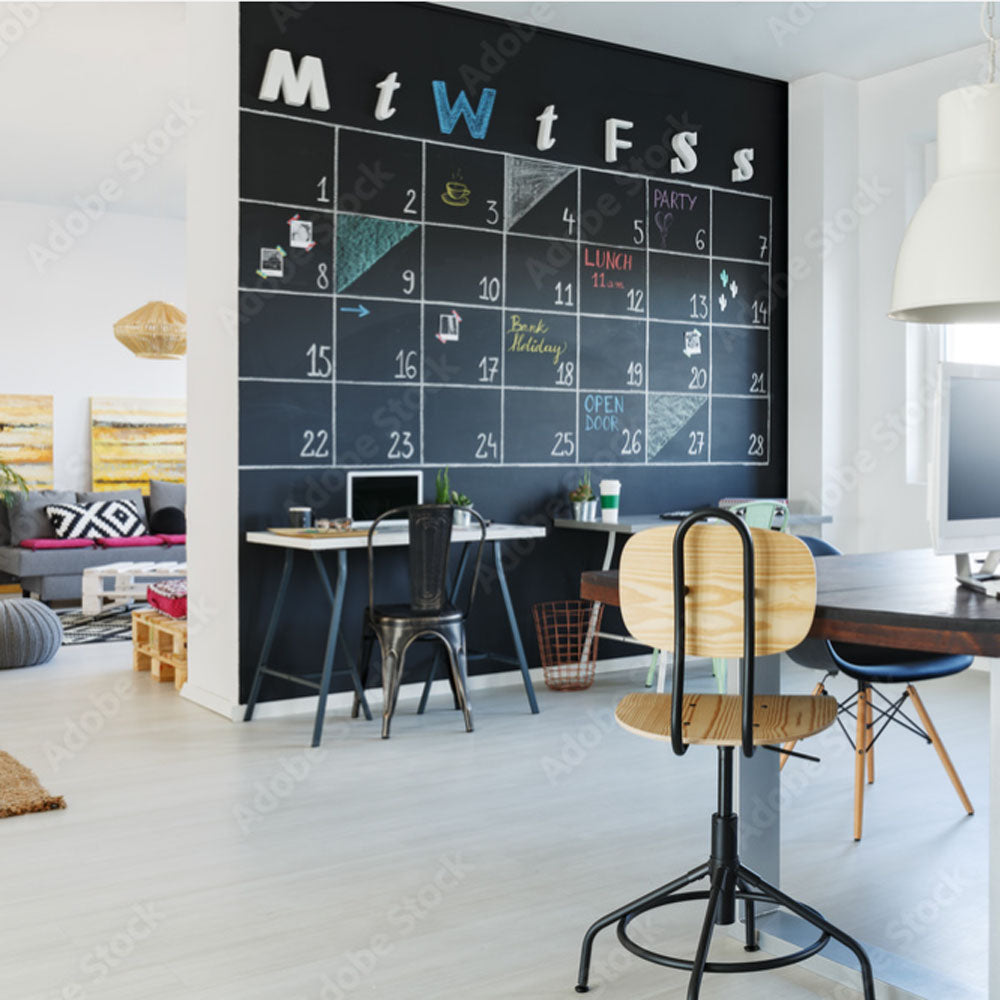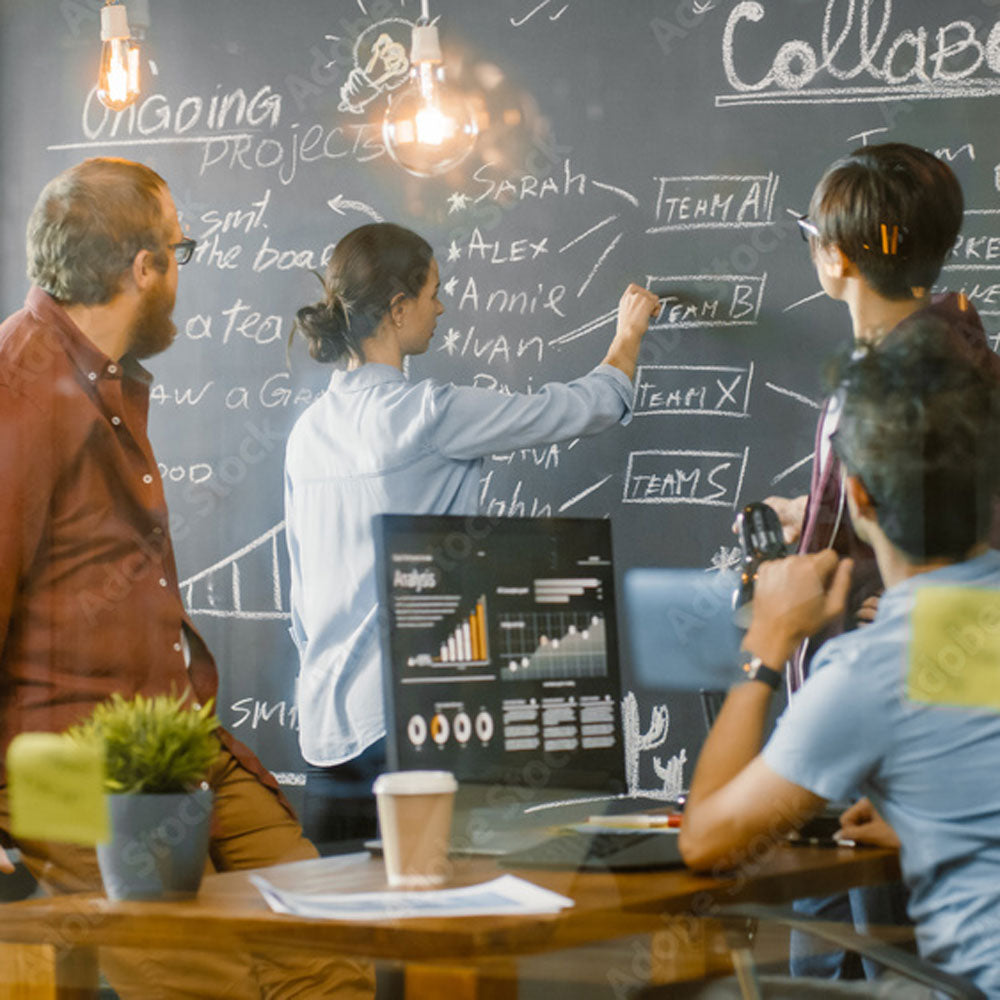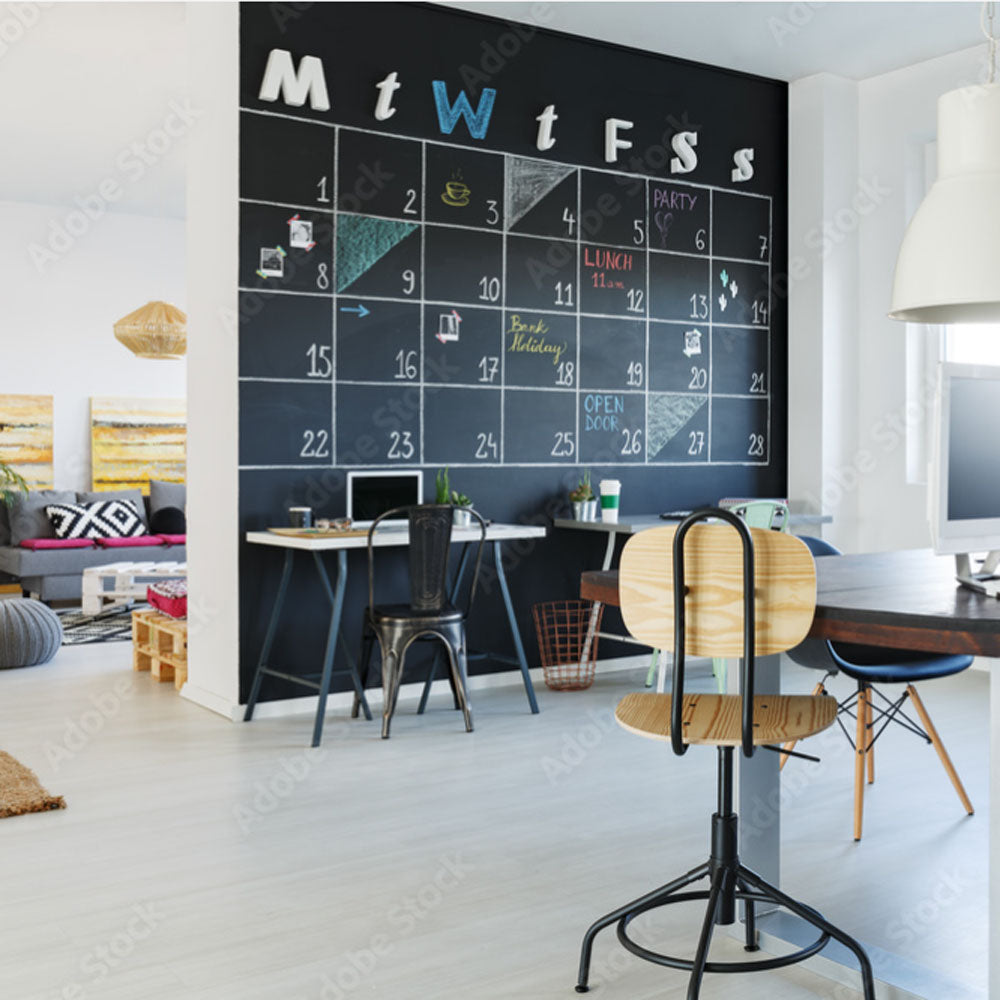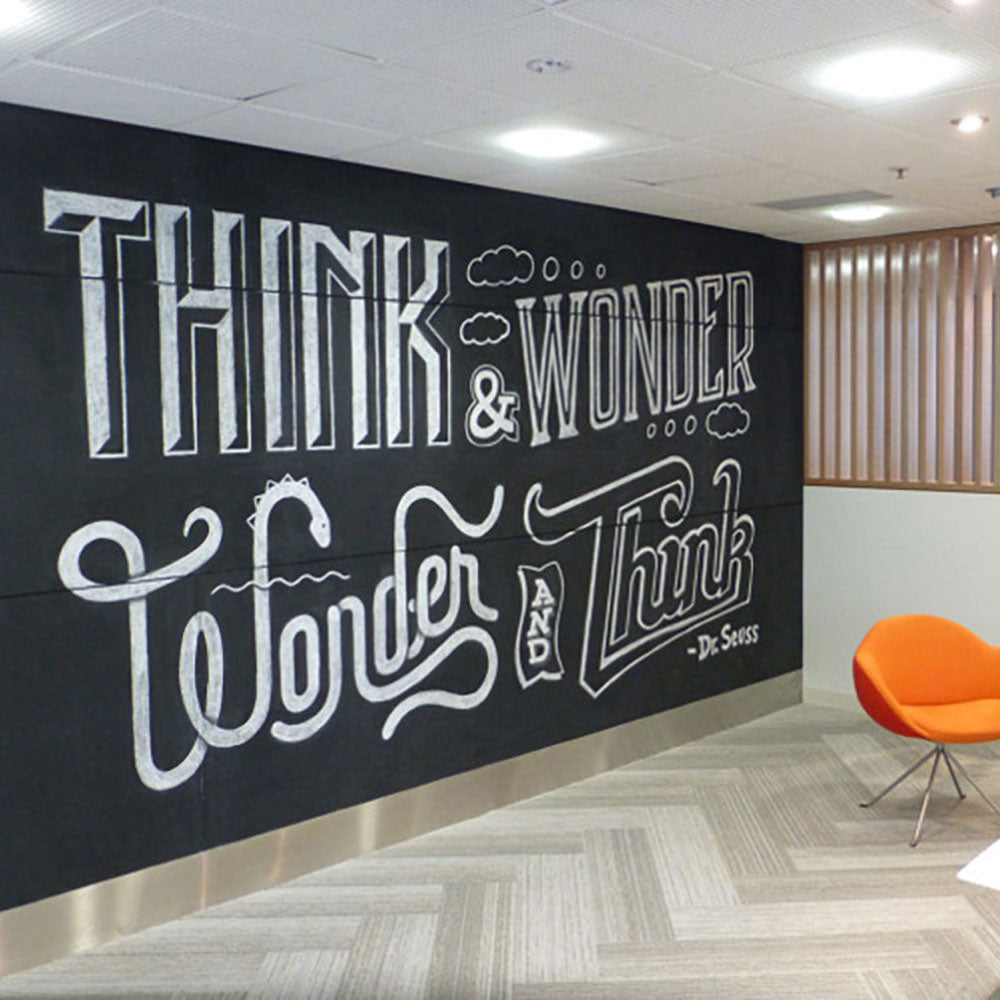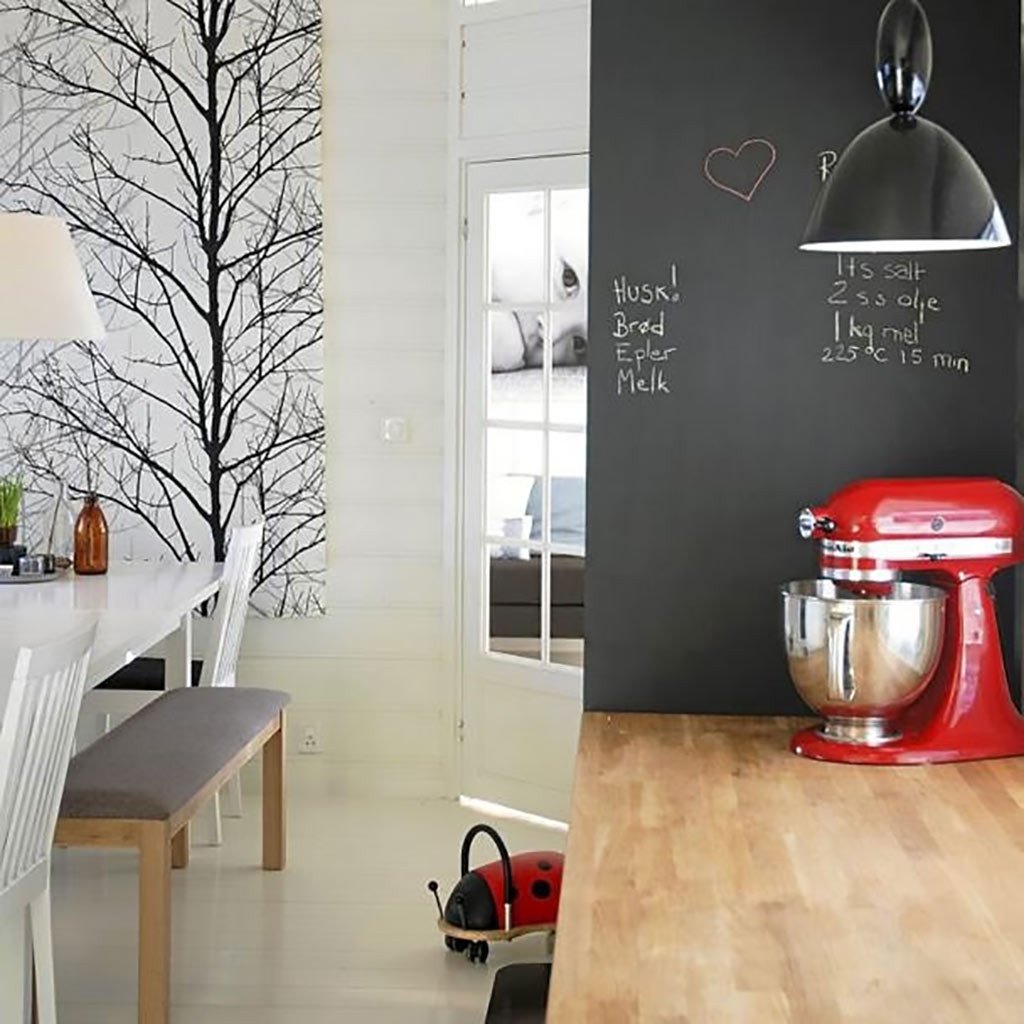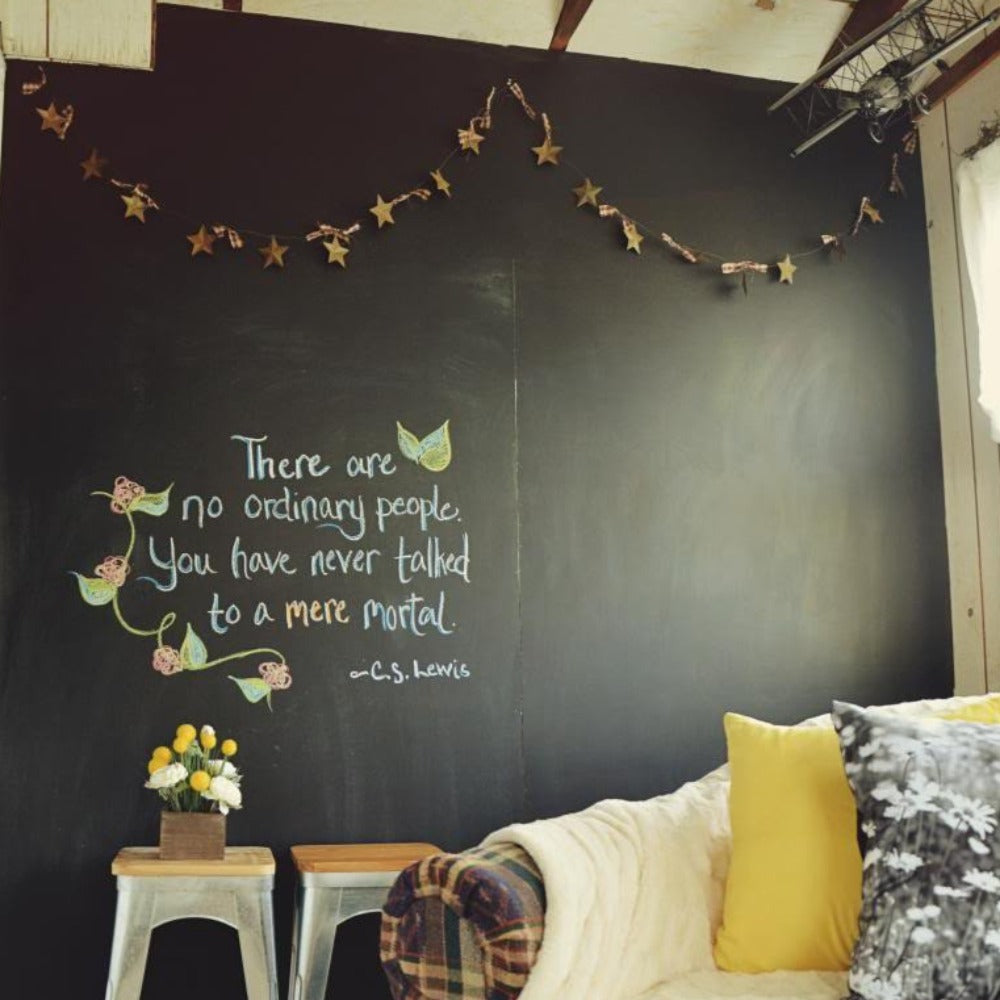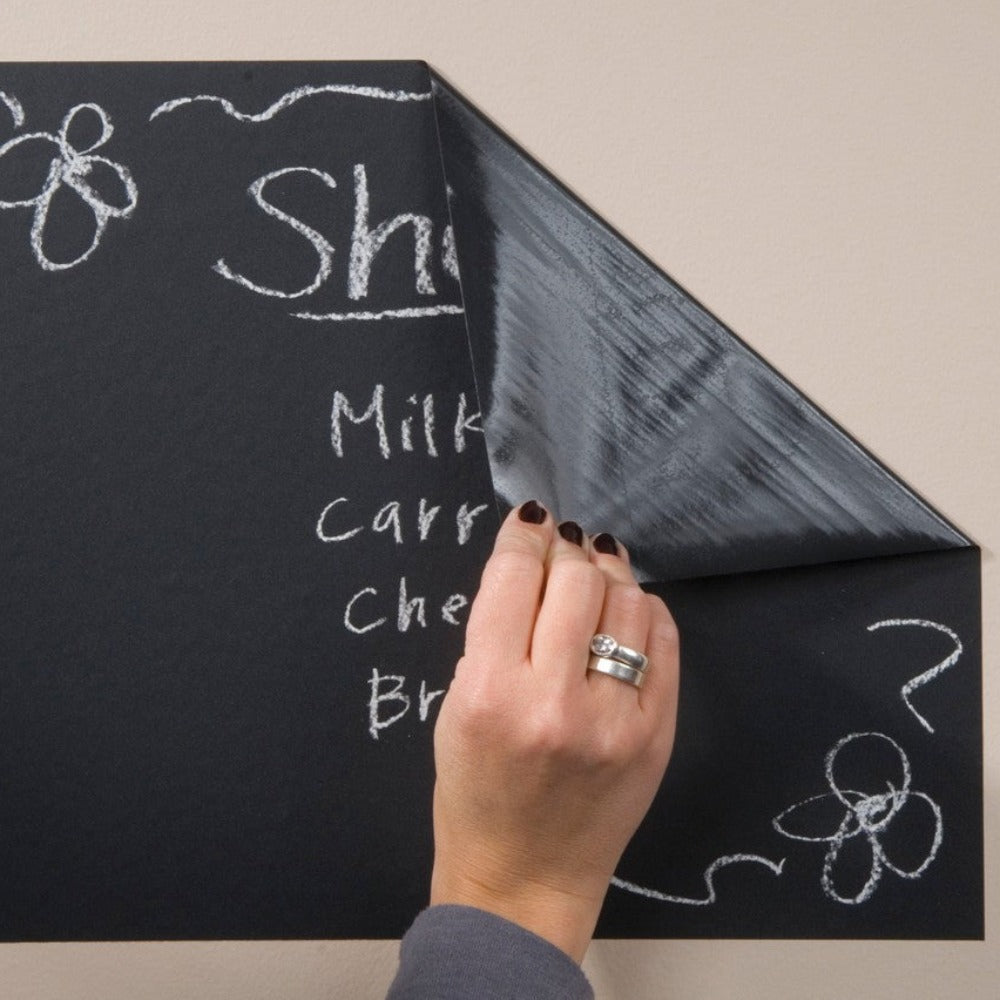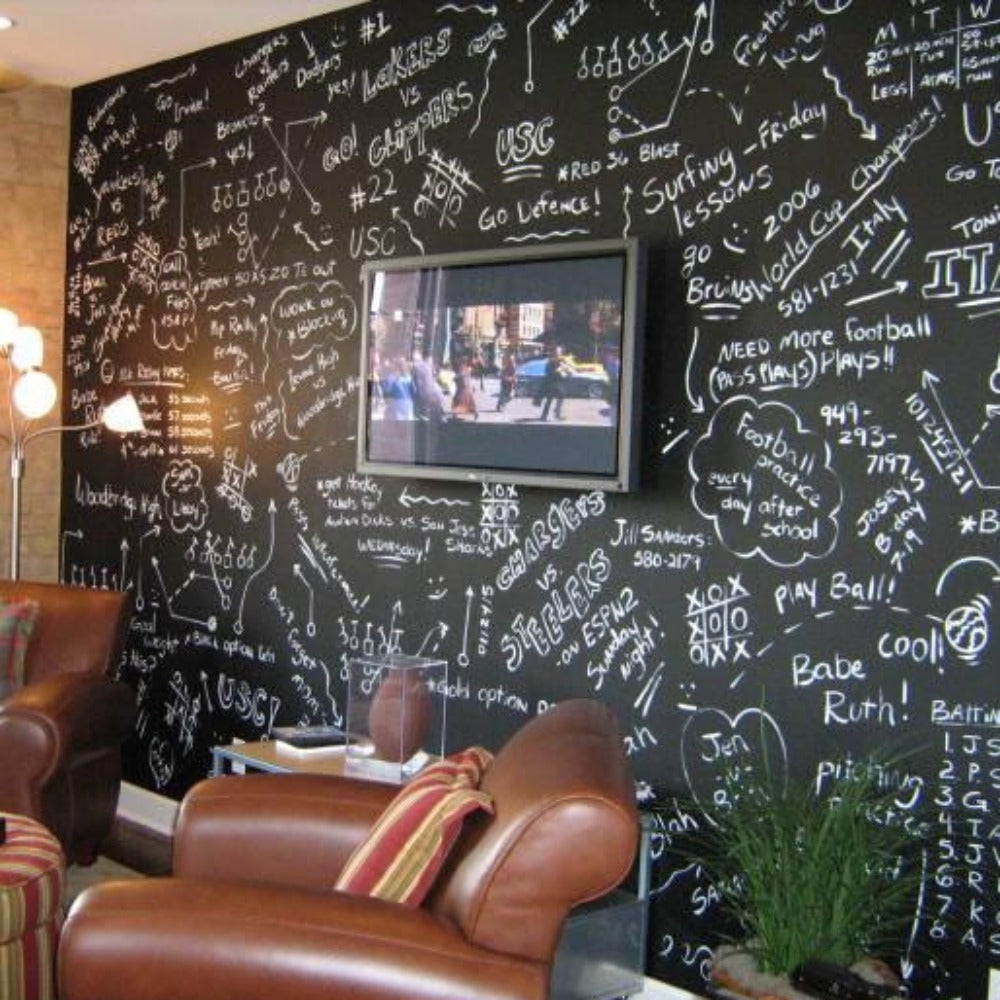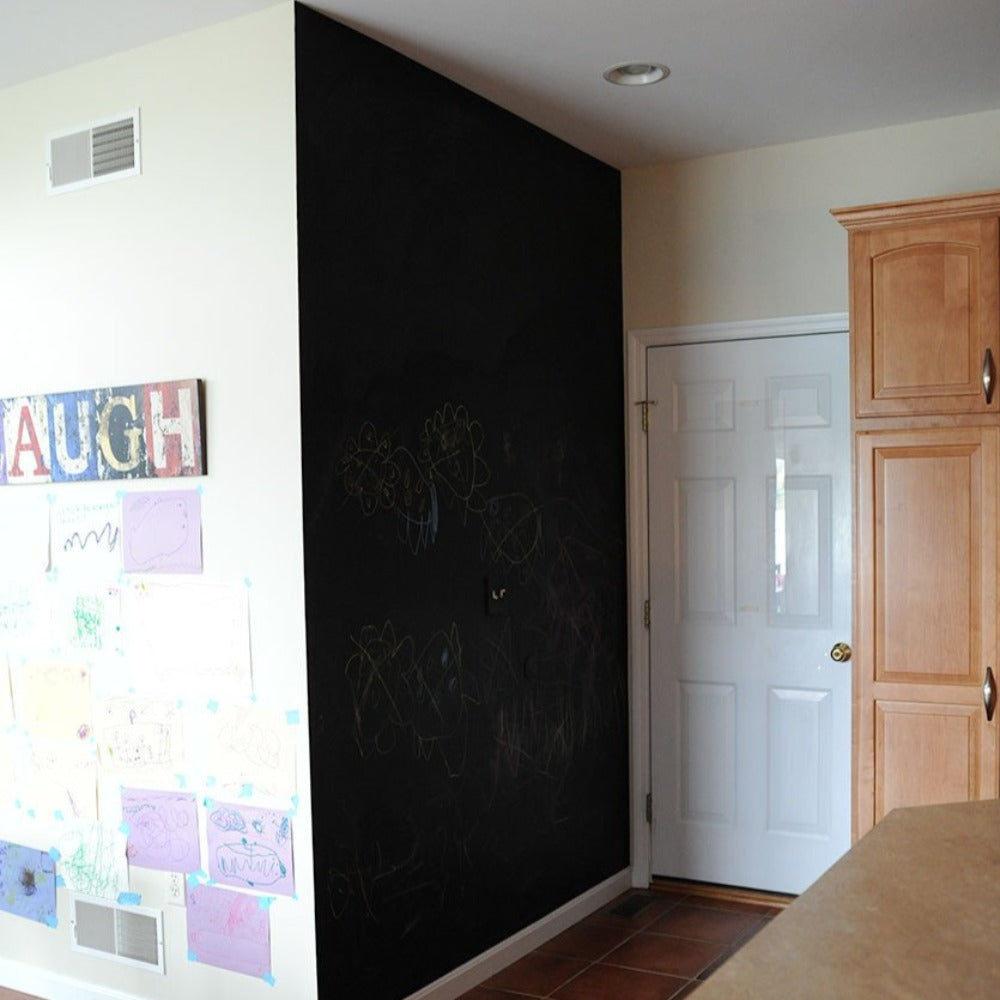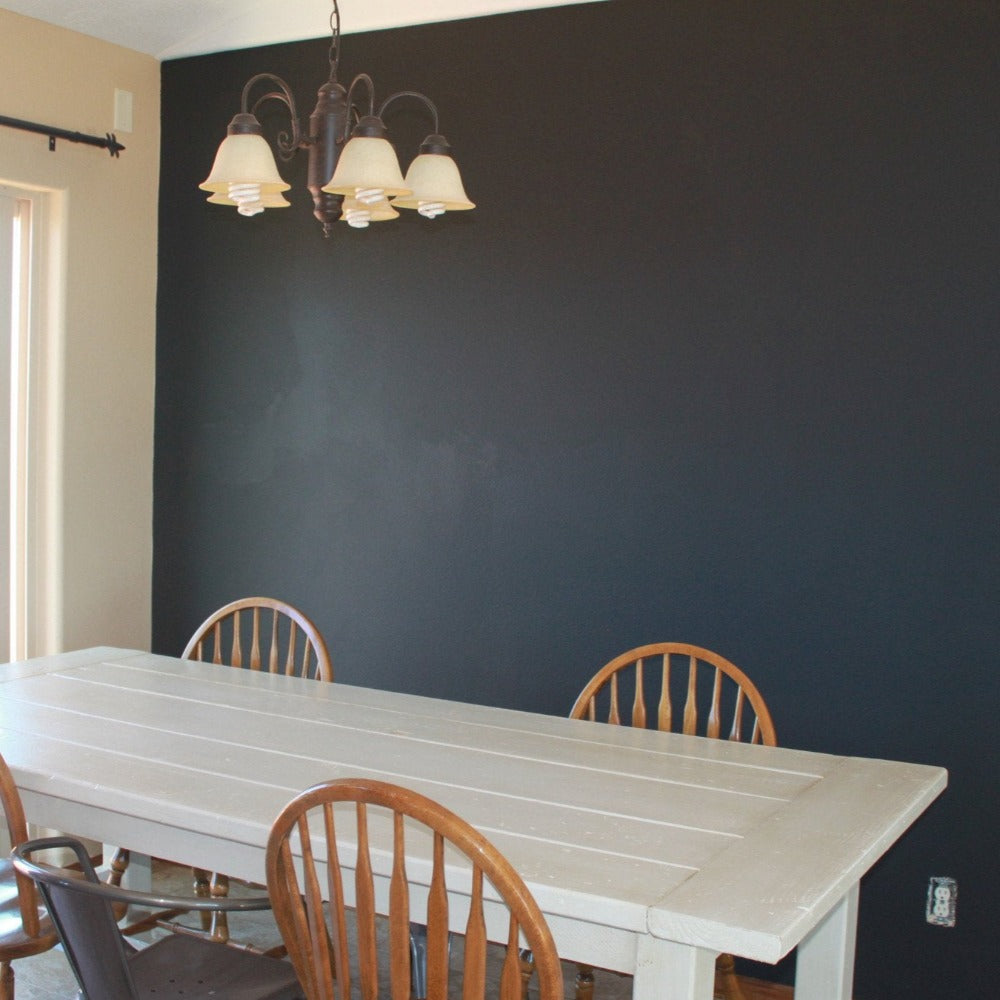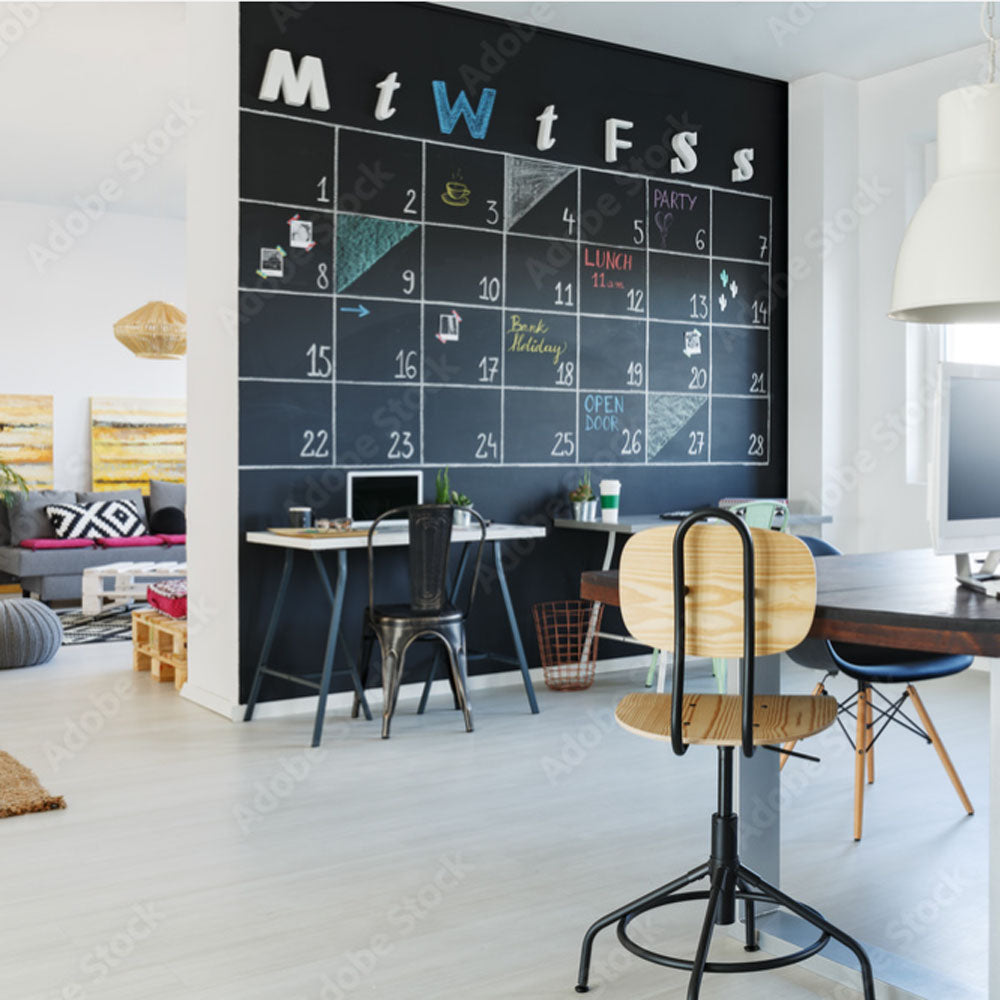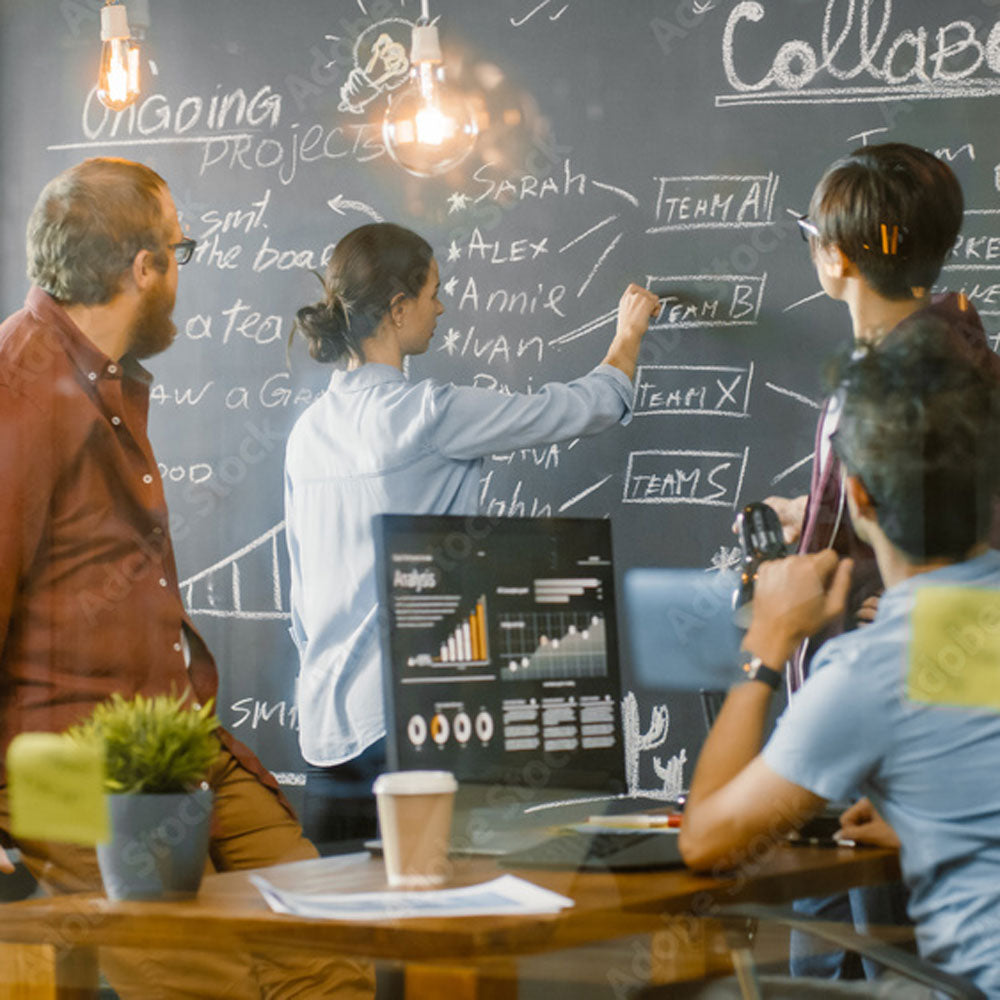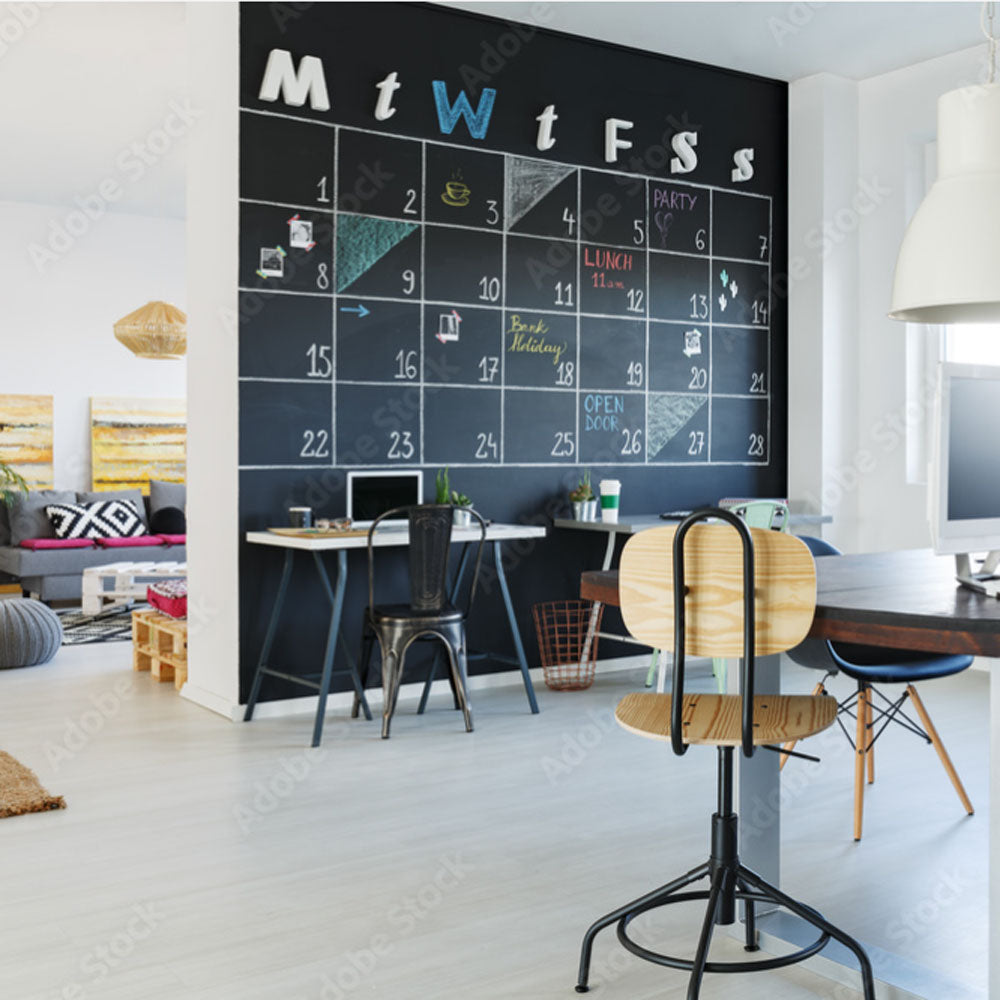 Chalkboard Vinyl Wall Sticker
TURNAROUND 2 WORKING DAYS
Our self-adhesive chalkboard vinyl is ideal at transforming a wall either in part or in full into an interactive blackboard without the mess, cost or hassle of chalkboard paint. This vinyl has an authentic matt finish and is compatible with both chalk that simply wipes clean with a cloth. This Vinyl Is compatible with liquid chalk pens. This product is ideally suited for office walls, it will stick happily to any smooth surface. In order to cover any large surface area we produce the blackboard in panels of 122cm by height of the wall and join the panels with a 1cm overlap.

+ Simple to install adhesive chalkboard wall vinyl 
+ When you move Removable from the wall 
+ 2 bus days after approving the proof.
+ 100% Happiness Guarantee we leave you and your walls happy!
SHIPPING - Product delivered in 3 working days.
MATERIAL - Chalkboard vinyl - suitable for chalk and liquid chalk pens
FIXINGS - Self Adhesive
Made in - Hand made in the UK
We've worked with some of the

coolest companies in the world!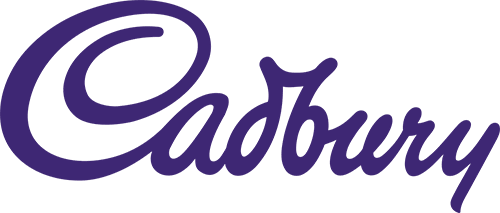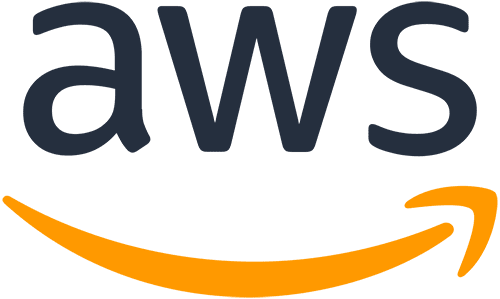 Why choose Hyper Creative?
Easy as 1, 2, 3!
We create the perfect size chalkboard.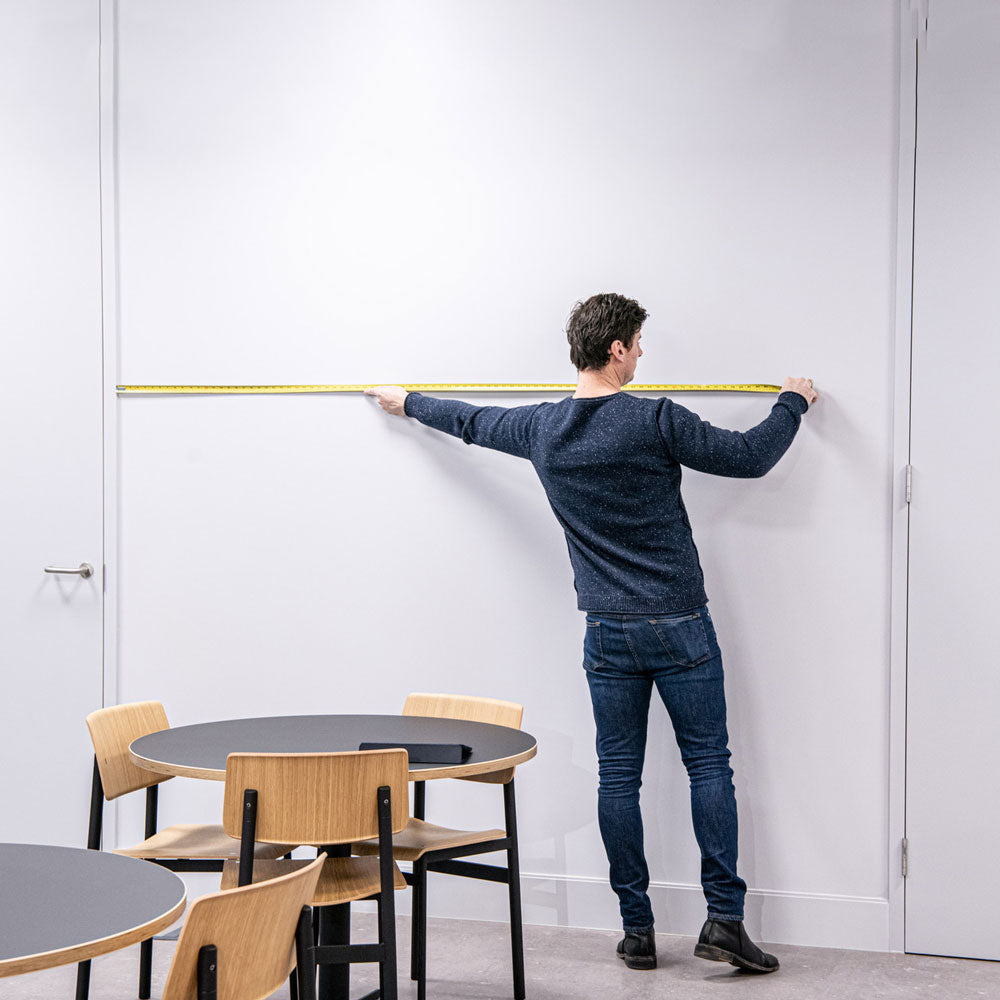 Place your order
Measure up and order your size.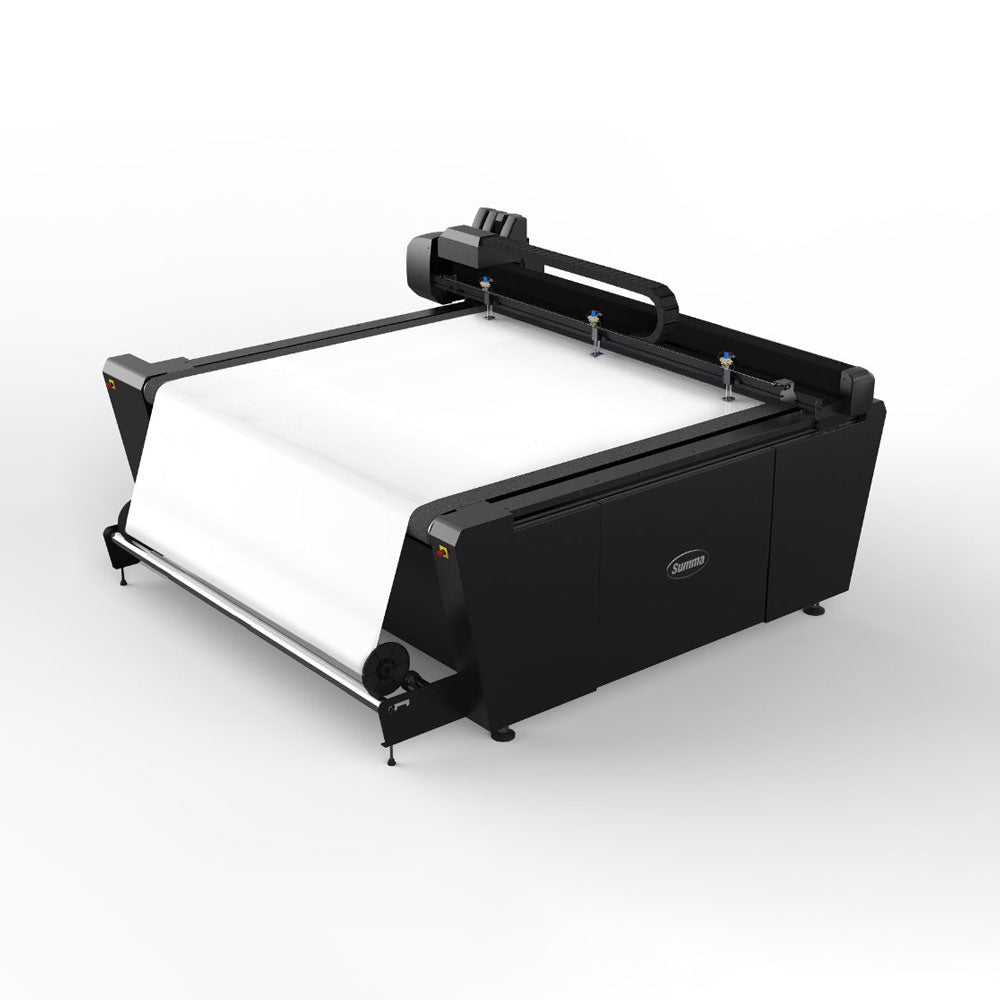 WE MAKE TO ORDER
We cut out the material to your size.
WE POST OR INSTALL
We then post your chalkboard vinyl within 2 bus days. We can also come and install them for you.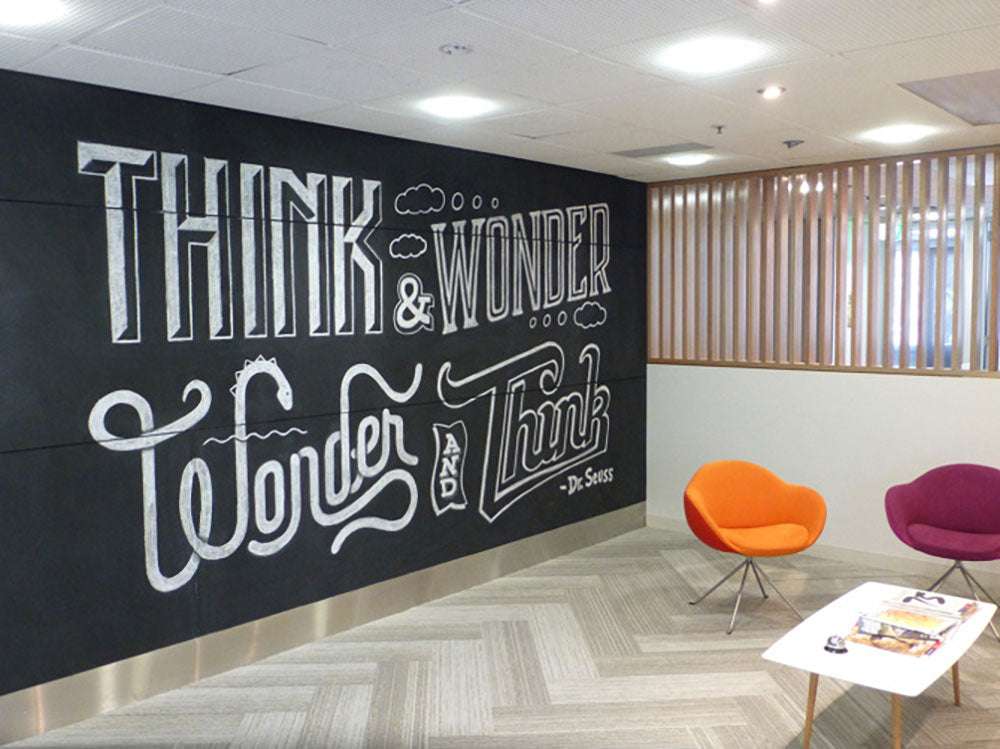 Chalkboard vinyl cut to size
We cut a
sheet of chalkboard vinyl

to the size you need
We cut each sheet to size for your new inspiration wall! Tell is in the notes at checkout if you want a specific size.
Speedy Turnaround
Fast Turnaround

2 day dispatch.
We are able to pick and pack this item for speedy service turnarounds. Order before 11am for the best chance of next day delviery.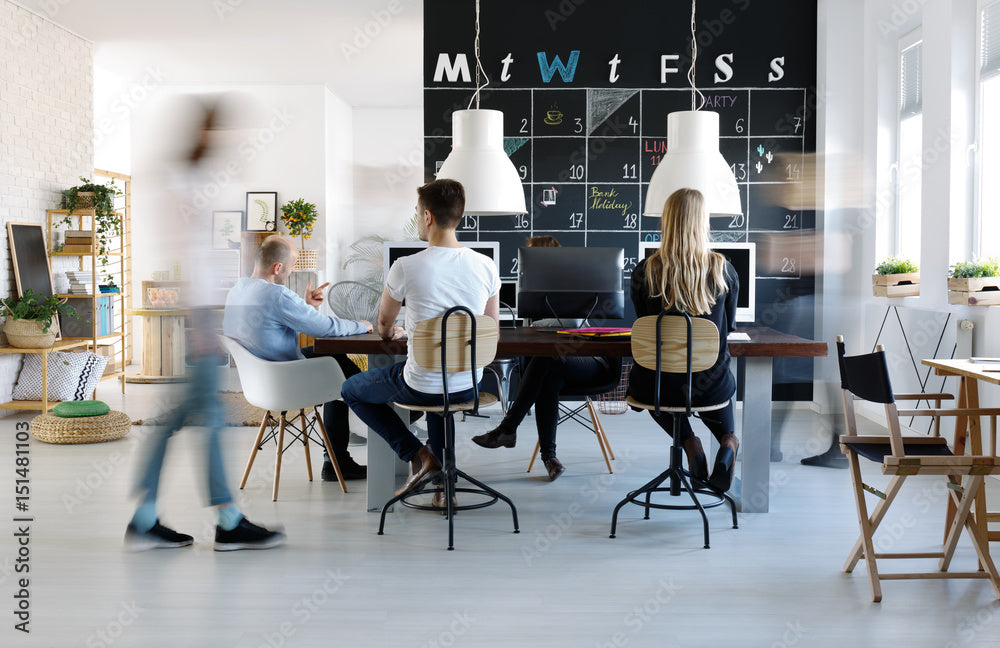 Install available
Install Available.

Book our team to fit the frosted for you.
We can send an installer to fit your whiteboard vinyl wherever you are in the UK. Large sizes or full wall whiteboard wall coverings need 2 installers. London availability is normally 1-2 working days.
Remove when you move office
Our
whiteboard vinyl

is removable.
Our chalkboard vinyl is easily removed from the wall, however it may cause damage to the wall. Use a hairdryer to heat the vinyl to remove with minimal damage.
Quick to remove
You may need to touch up the paint when you move office
Chalkboard vinyl Cannot be reused after removal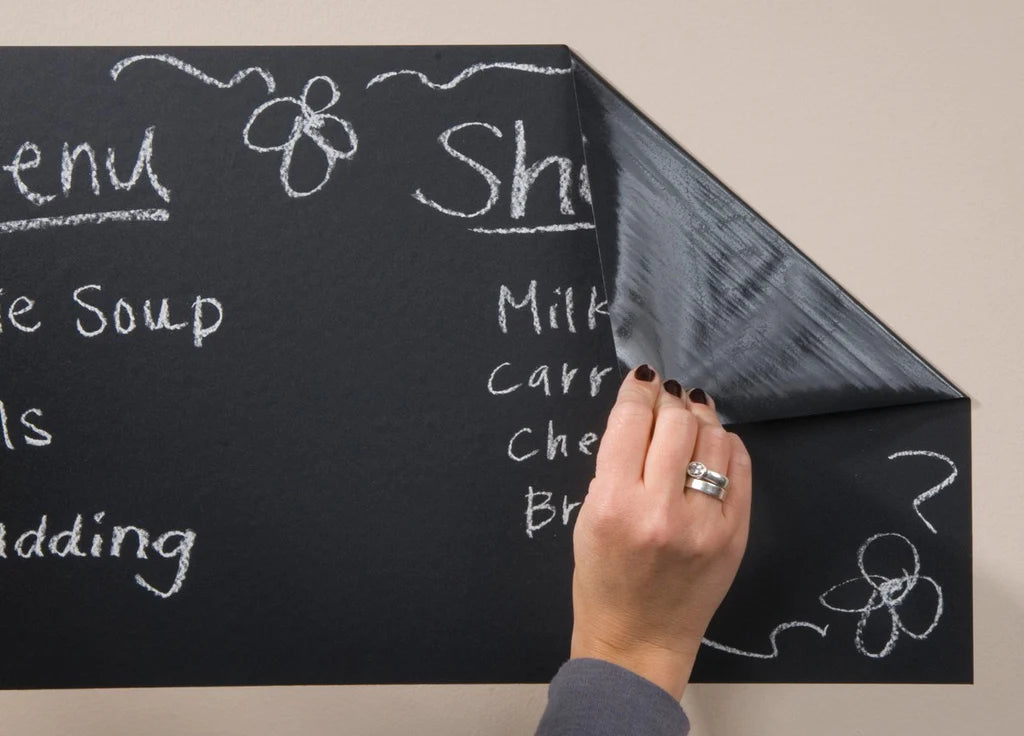 Trusted by
Serviced office companies

across the UK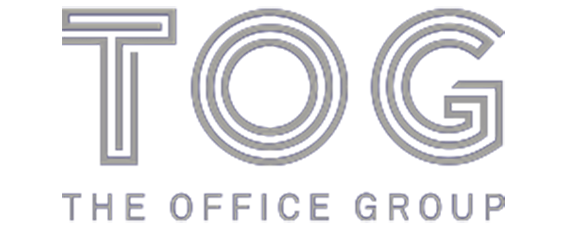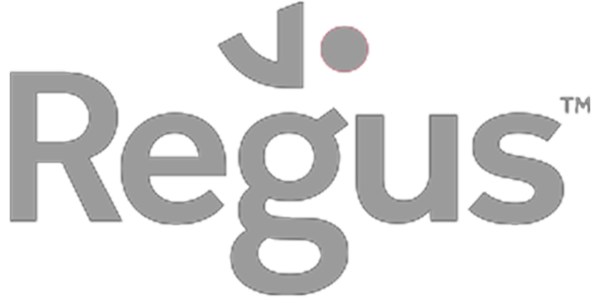 Reviews from our
1,000+ customers
Find out why 1,000+ people have rated us 5 Stars!
still not sure?
Frequently Asked Questions
We have pulled together the most popular questions, but if you still have more, give us a call.
Our chalkboard vinyl is the perfect solution for any business that likes to get creative in their workspace.

The material is an adhesive vinyl that is stick to the wall to create a blackboard / chalkboard surface.

To remove pen marks effectively use a dry cloth, or damp cloth with warm water.

This is the perfect thing for meeting rooms, board rooms, classrooms and even bedrooms. In order to cover a full wall, we use two strips of 120cm high chalkboard with a join in the middle creating a whole chalkboard wall.
We have set sizes to make it easy to order. The material is easily cut down once you receive it, or after install you can trim it to the size of the wall. For large quantities get in touch with us for a custom quote.
Yes we do! We can custom cut the material to any shape, or add a print to give you a project board etc.

We also offer nationwide install service. All custom orders start at £100.
Any smooth surface, walls, windows, plastic, metal, concrete.Even curved pillars work well.

We don't recommend installing onto heavily textured surfaces like brick, however you can install onto wallpaper or wood, but the result won't be as good as a smooth wall.
Every effort has been made to make the installation process of all our products as easy as possible. As a result every order is sent with detailed application instructions that contains the step by step process written in plain English as well as clear pictures to illustrate the different stages. On top of this we have video tutorials and a team ready to answer any questions you may have.

We do all we can to make the installation process as simple as possible, but if you feel you need further assistance we have an installation team you can hire to do the job for you.


Not for this product - We just cut and post this one.
2 working days as standard.

We send orders with next day delivery. If you are sending internationally then this can take 5 - 7 working days, or less if you select a courier.
Yes we can turn orders for this product around same day if needed at an additional charge. Just email us and tell us the size you want and we will do our best to help.
Our chalkboard vinyl is easily removed from the surface, however it may cause some damage when you peel it off. The longer it has been on the more grip it will have.

You cannot re-use the panels once they have been removed.
Here is a video to show you how to install the logos: Check our install page for more instructions. https://hyper-creative.co.uk/pages/install
Yes we have an install team nationwide that can come out and install your graphic for you.

Send us an email with your address and the products you would like to order and we will put a quote together for you.

Install is based on a half day per installer, and depending on the amount of work needed we can send multiple installers to complete the work. We can also offer install out of working hours, evenings or weekends if needed.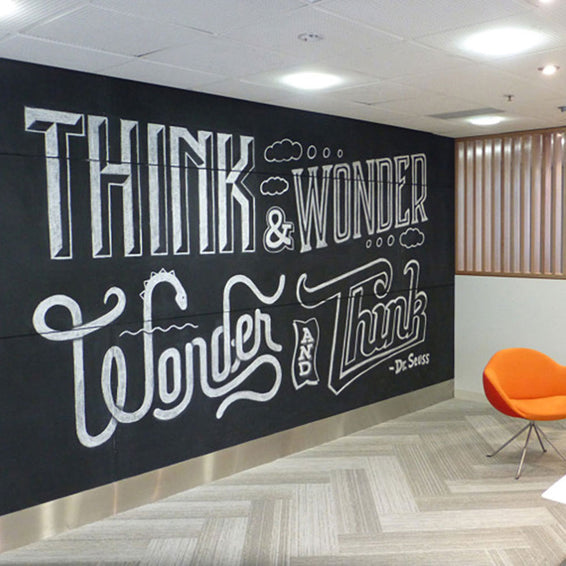 Chalkboard Vinyl Wall Sticker
£29.17 (Ex VAT)
£35.00
(Inc VAT)
similar products
You may also be interested in...