Start Customising
Start Customising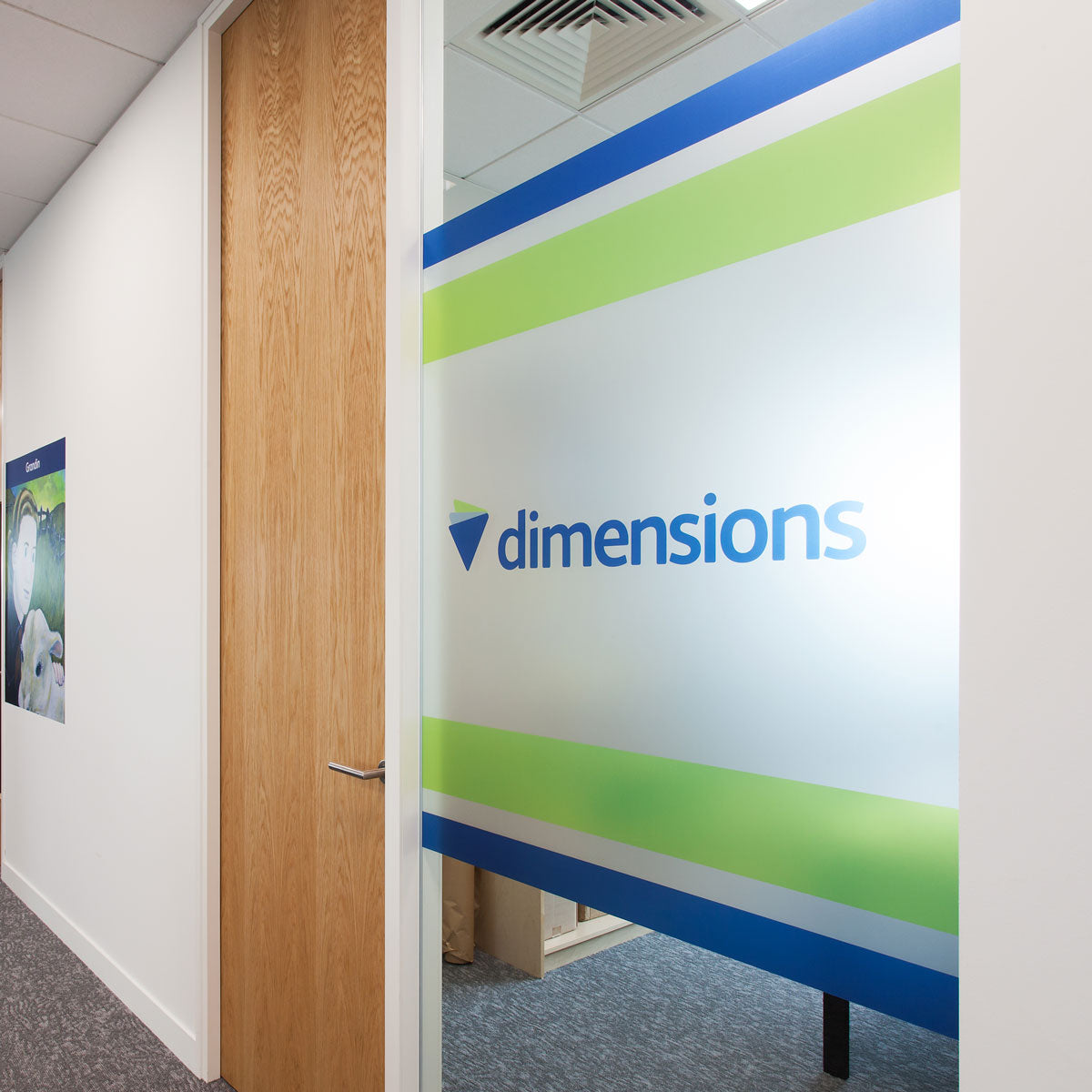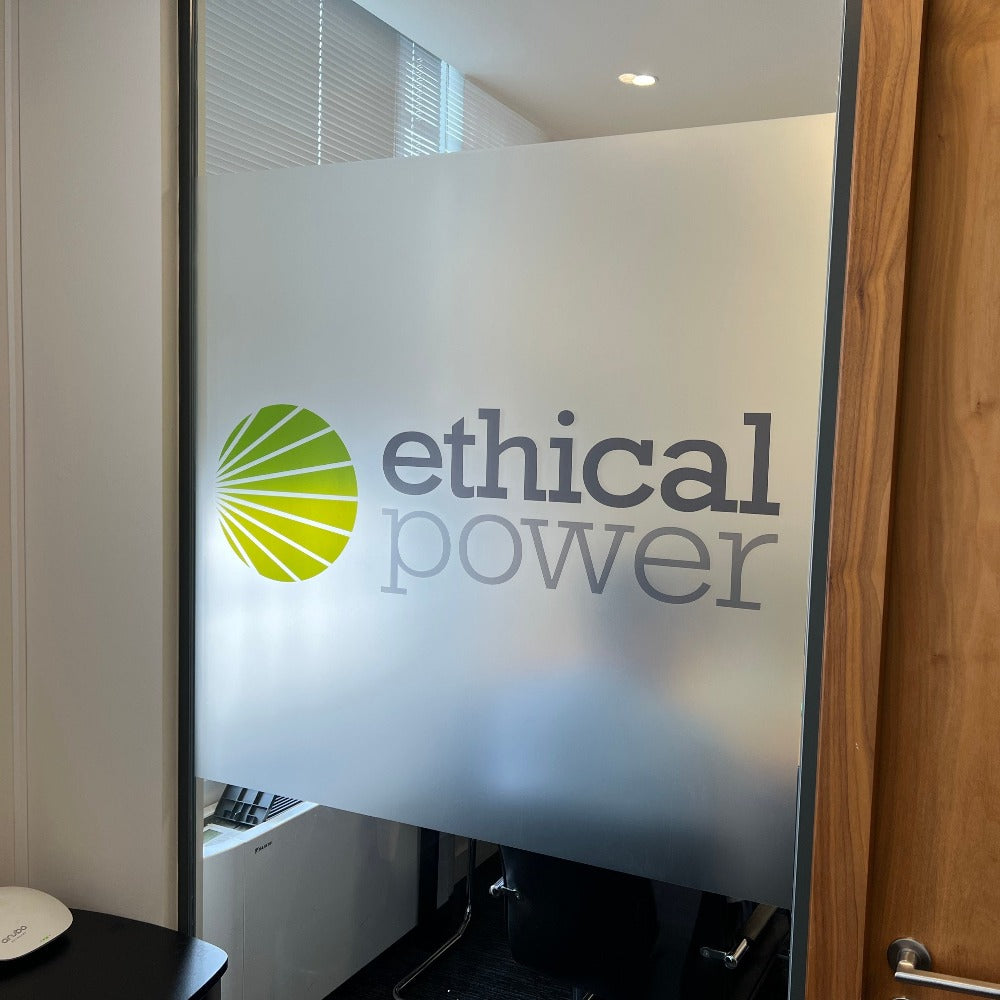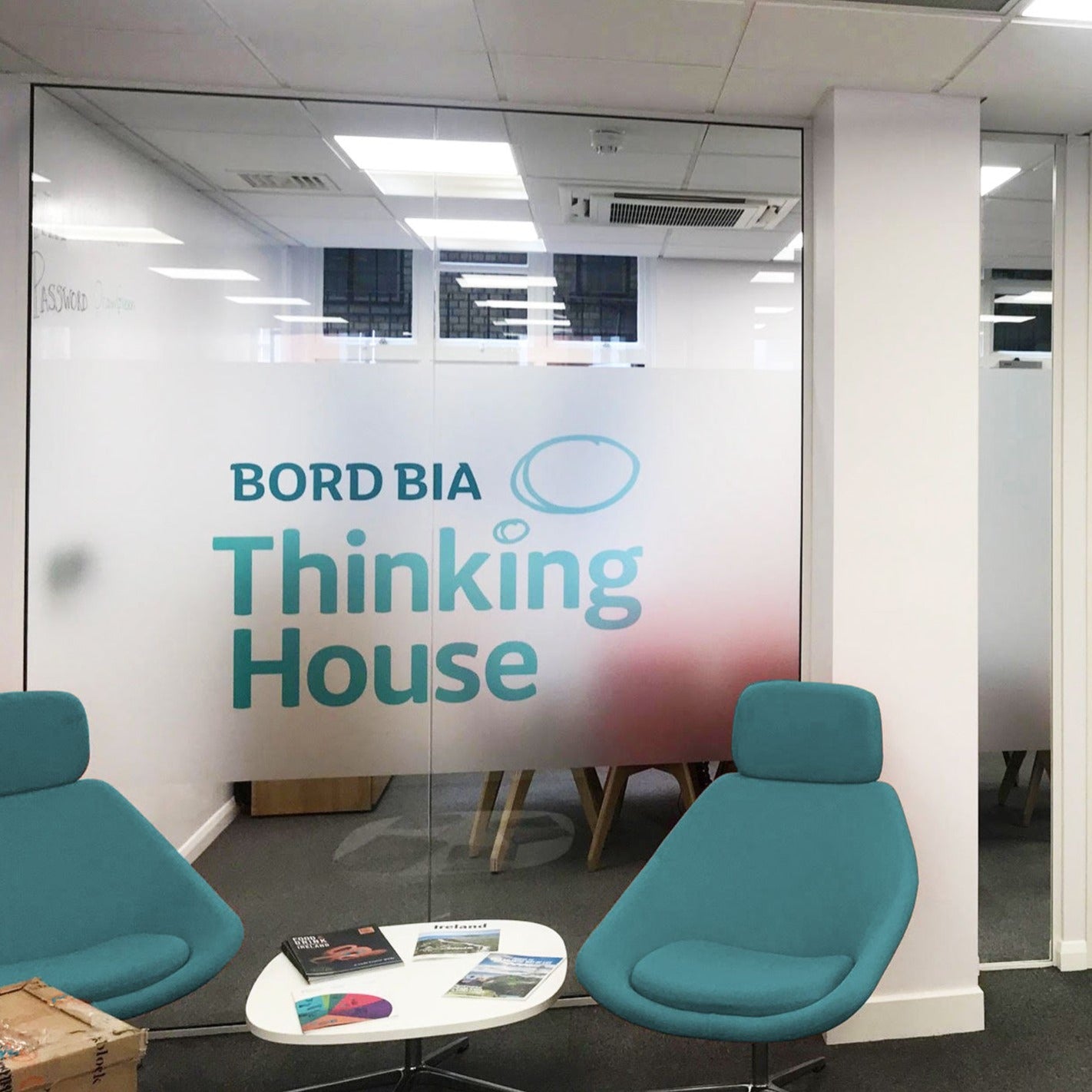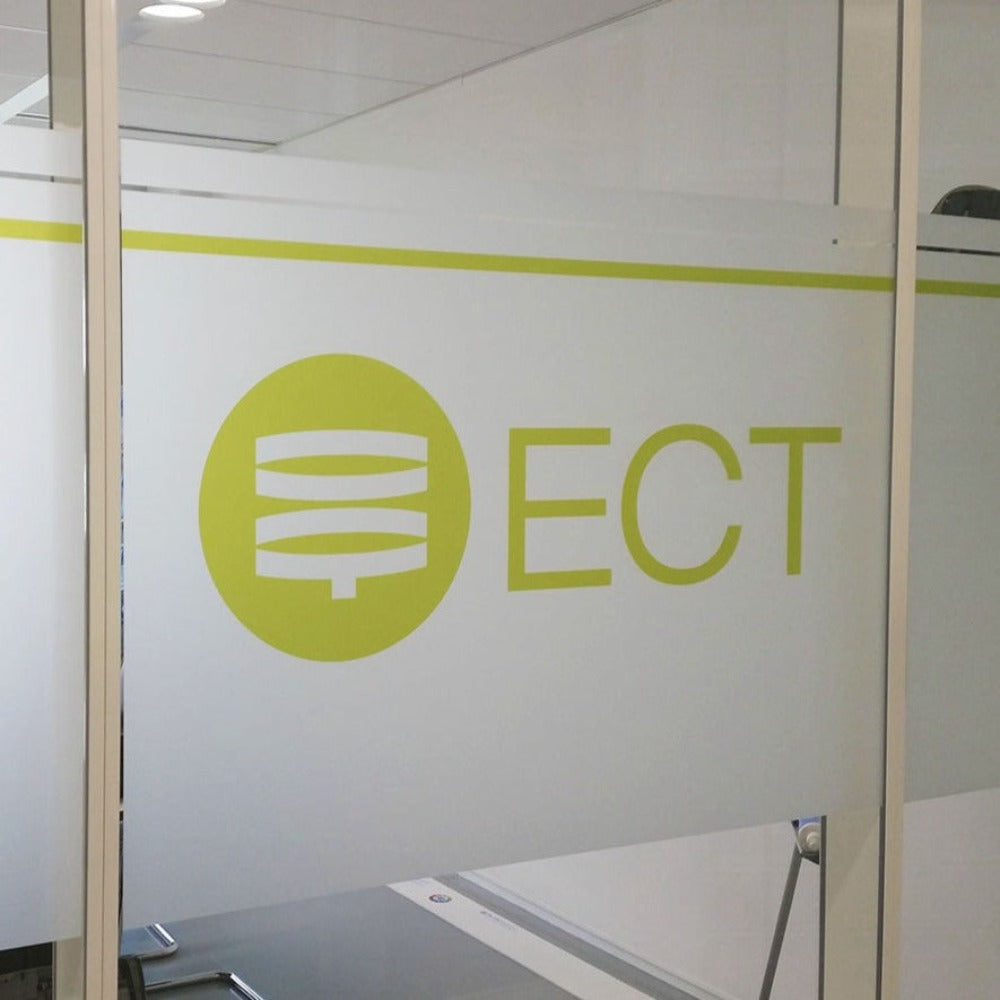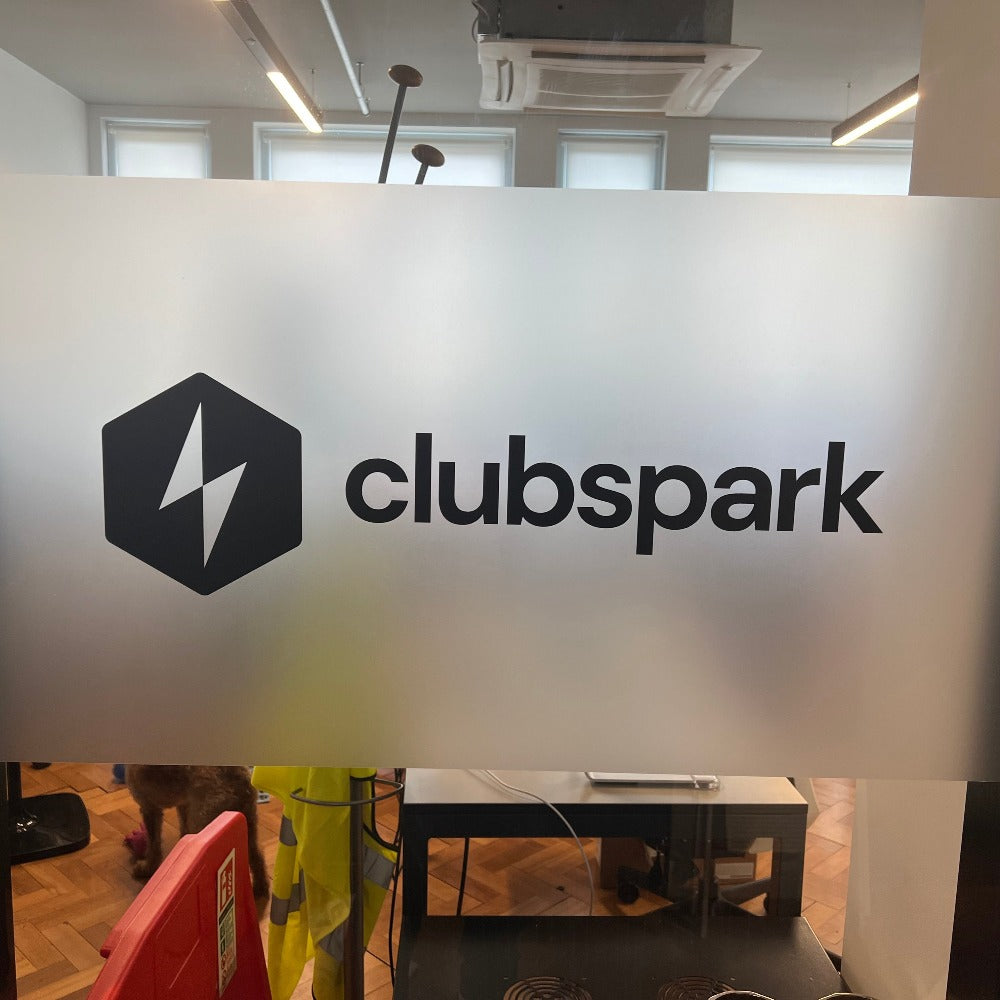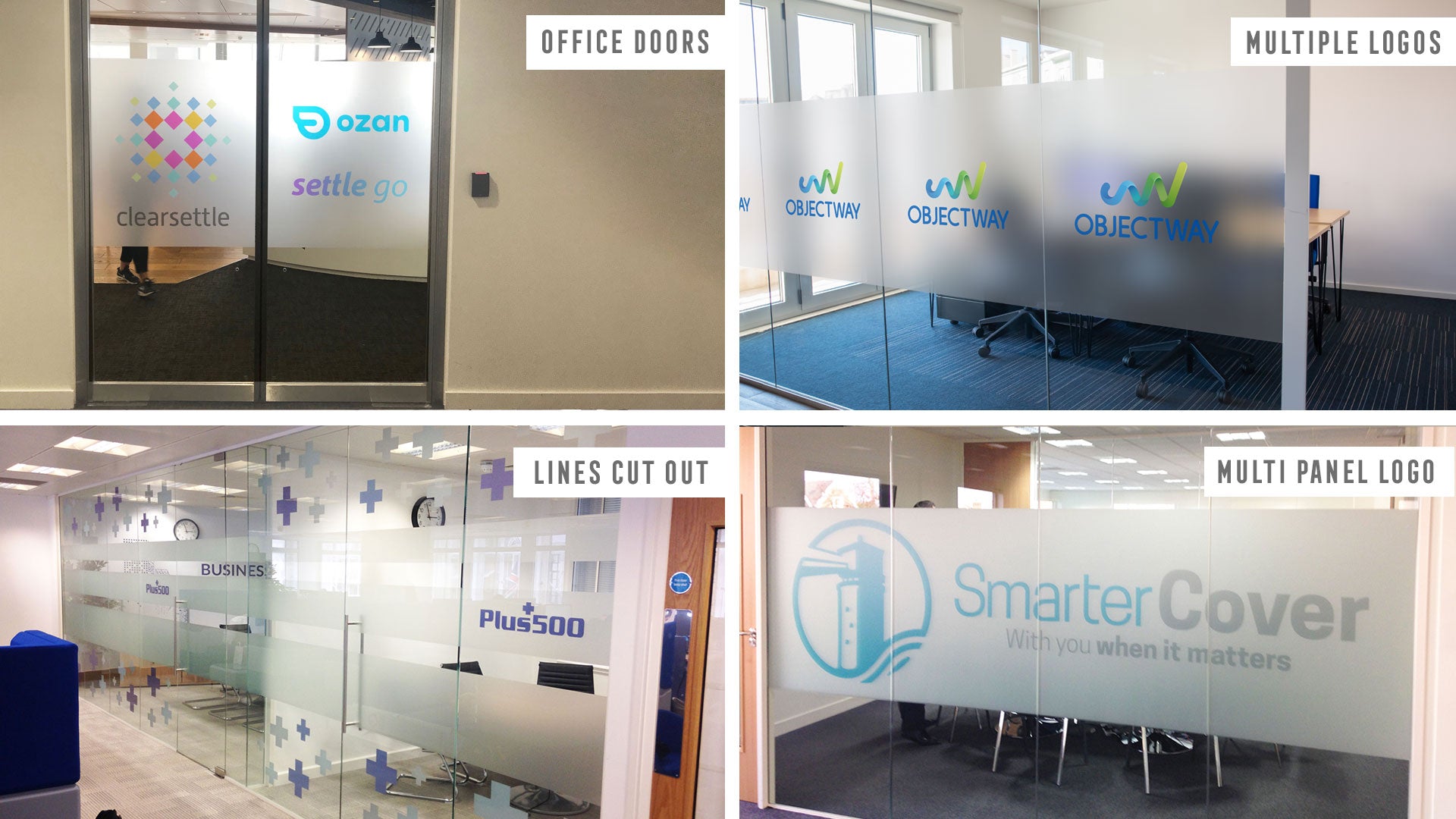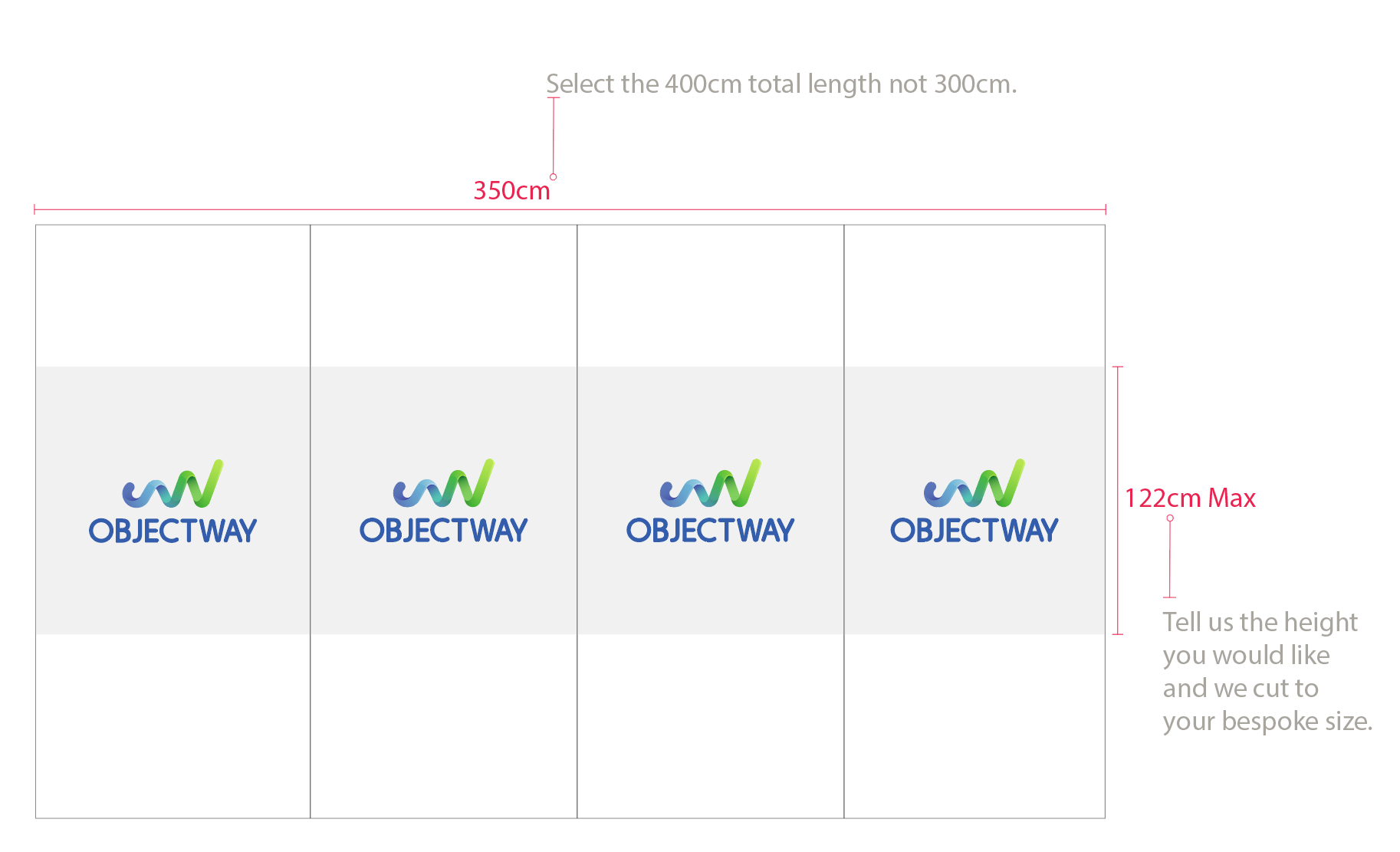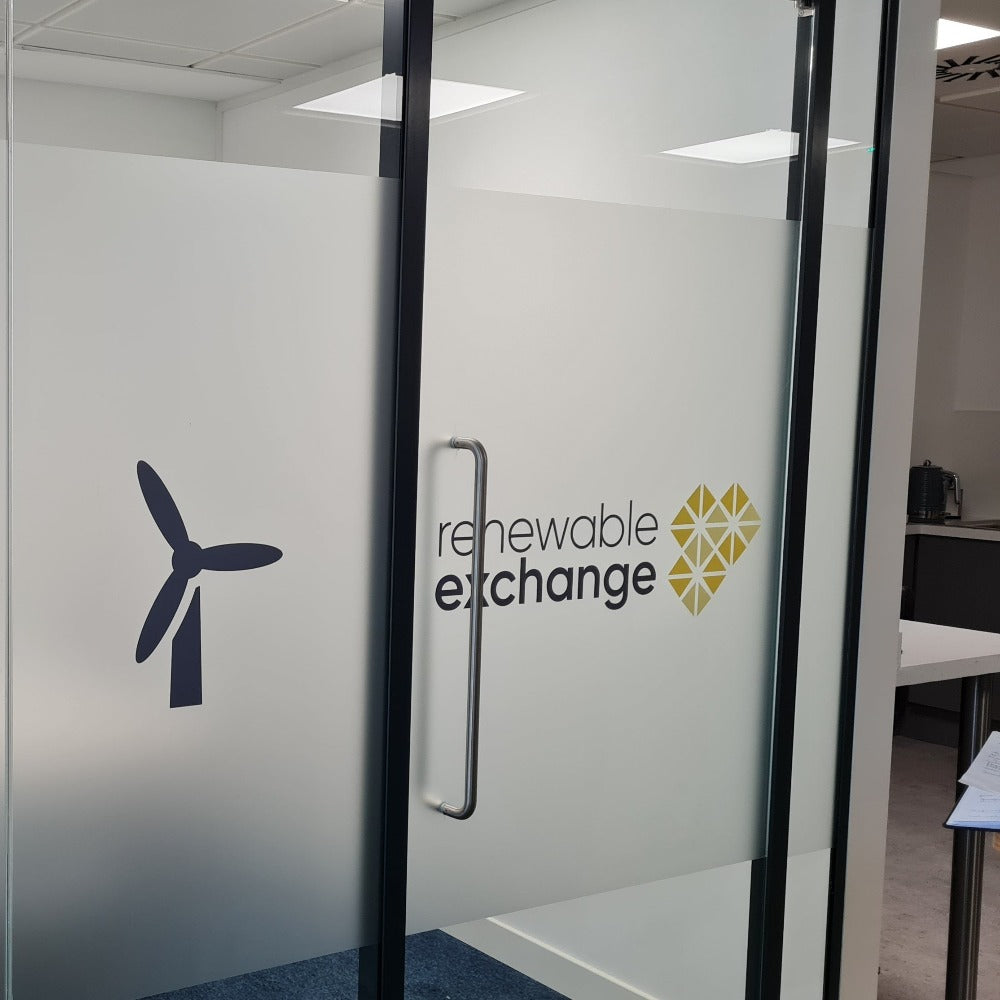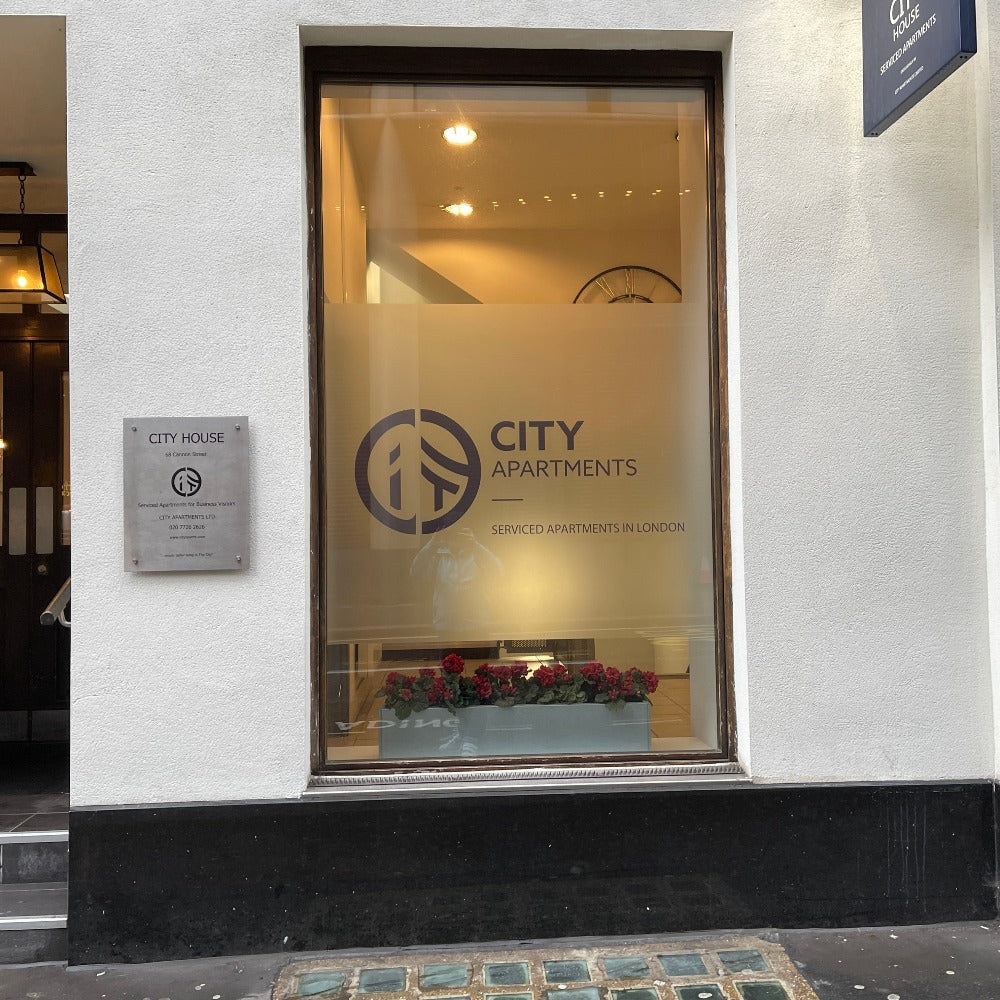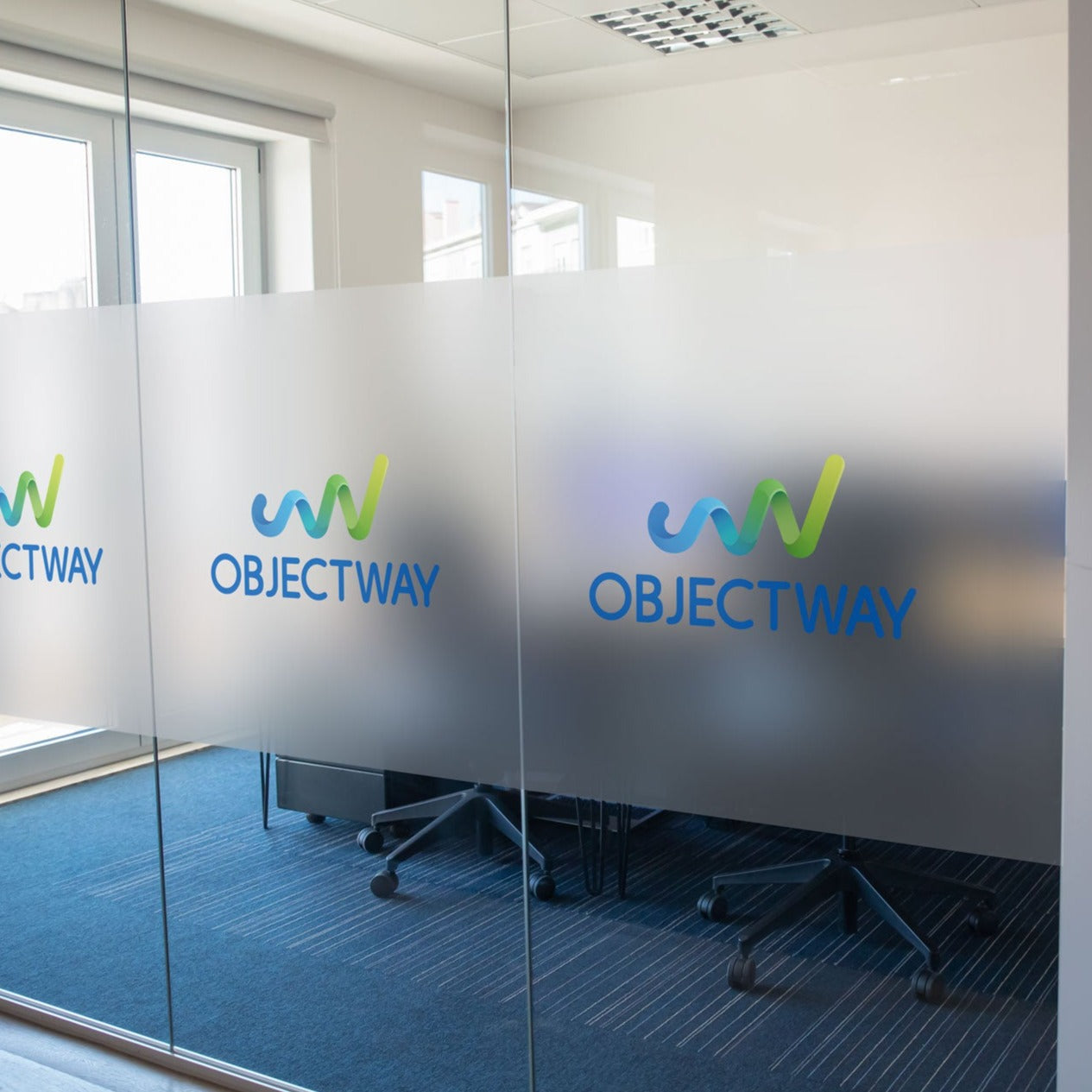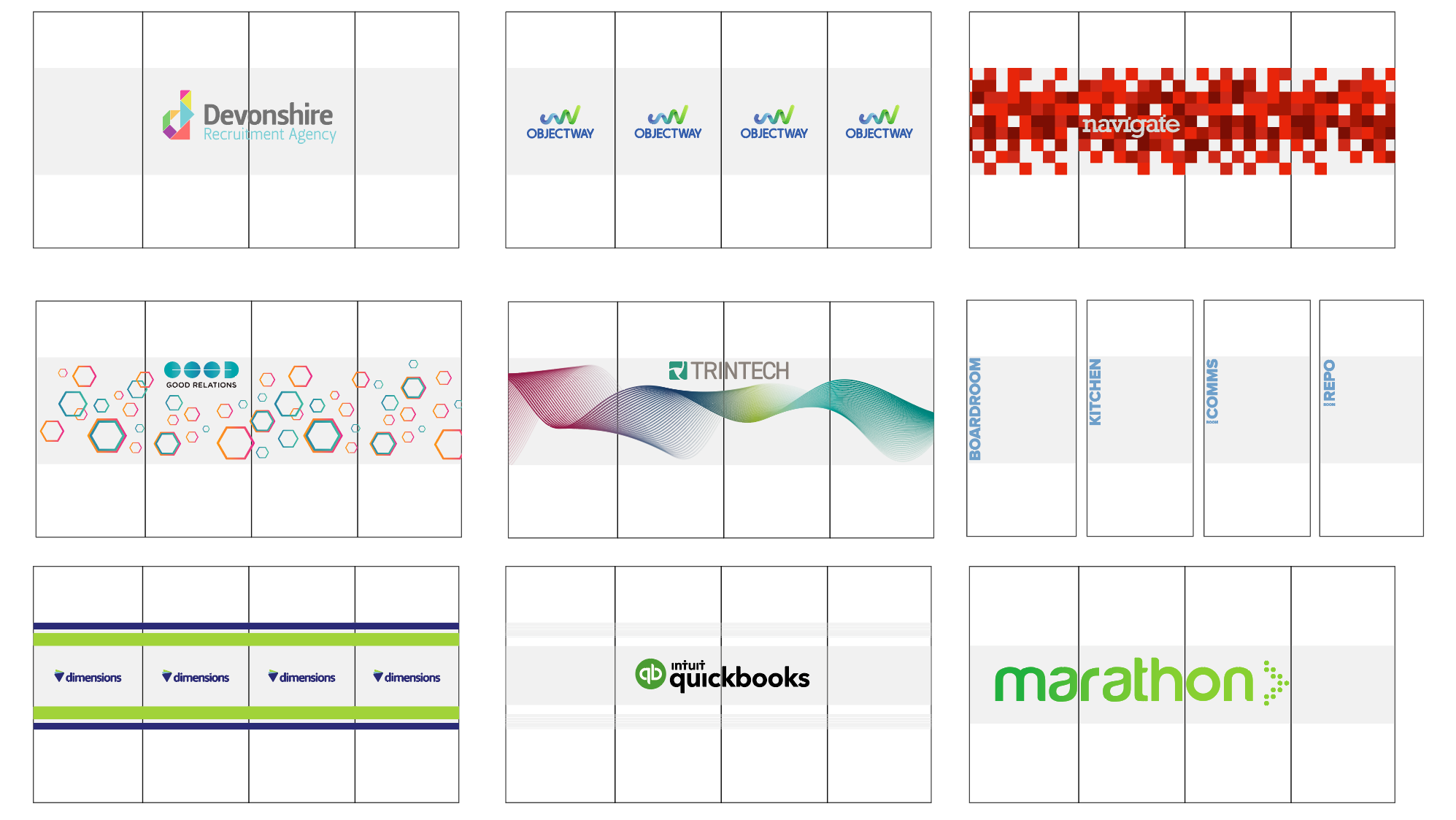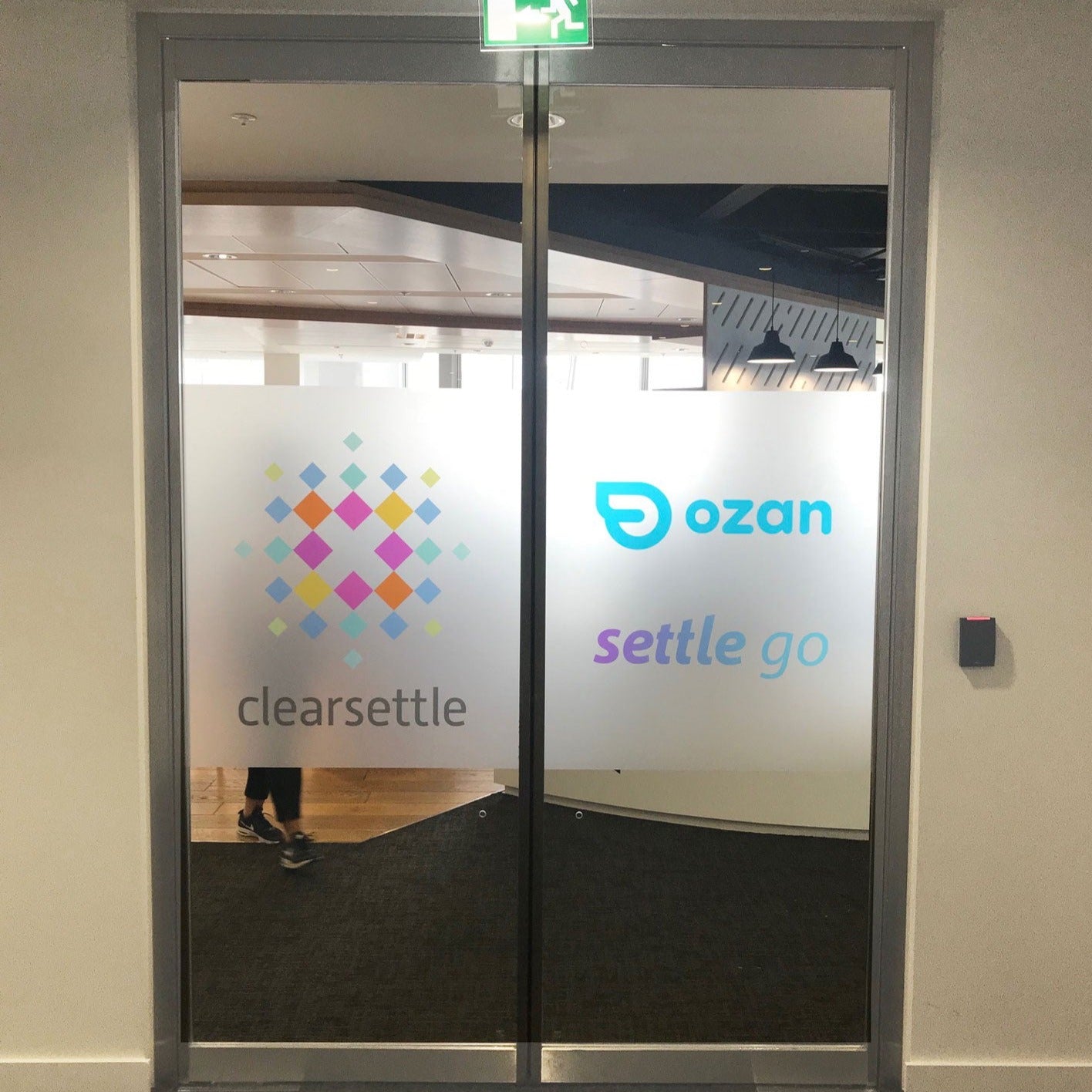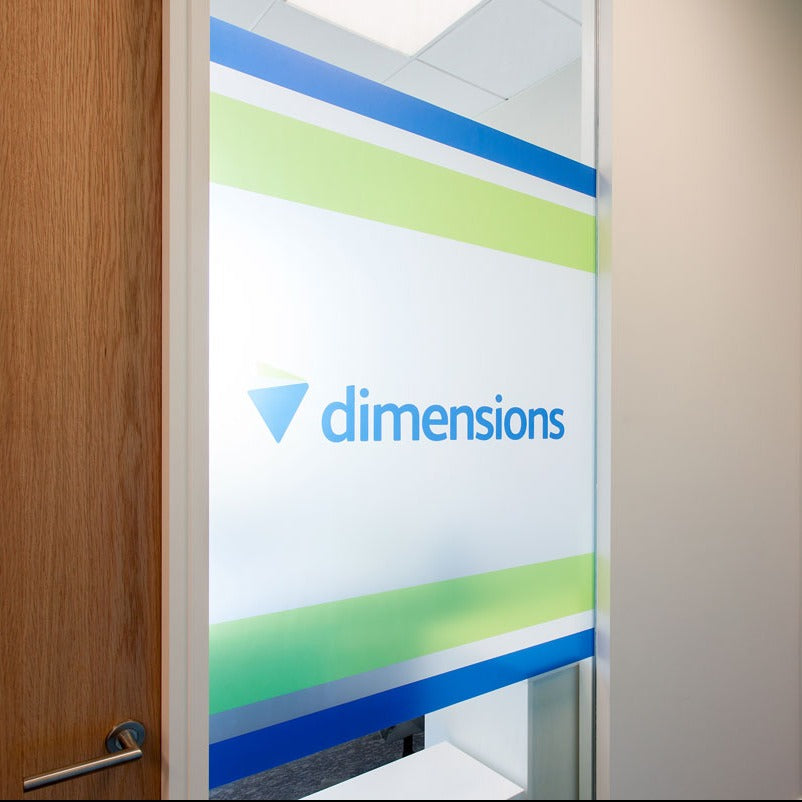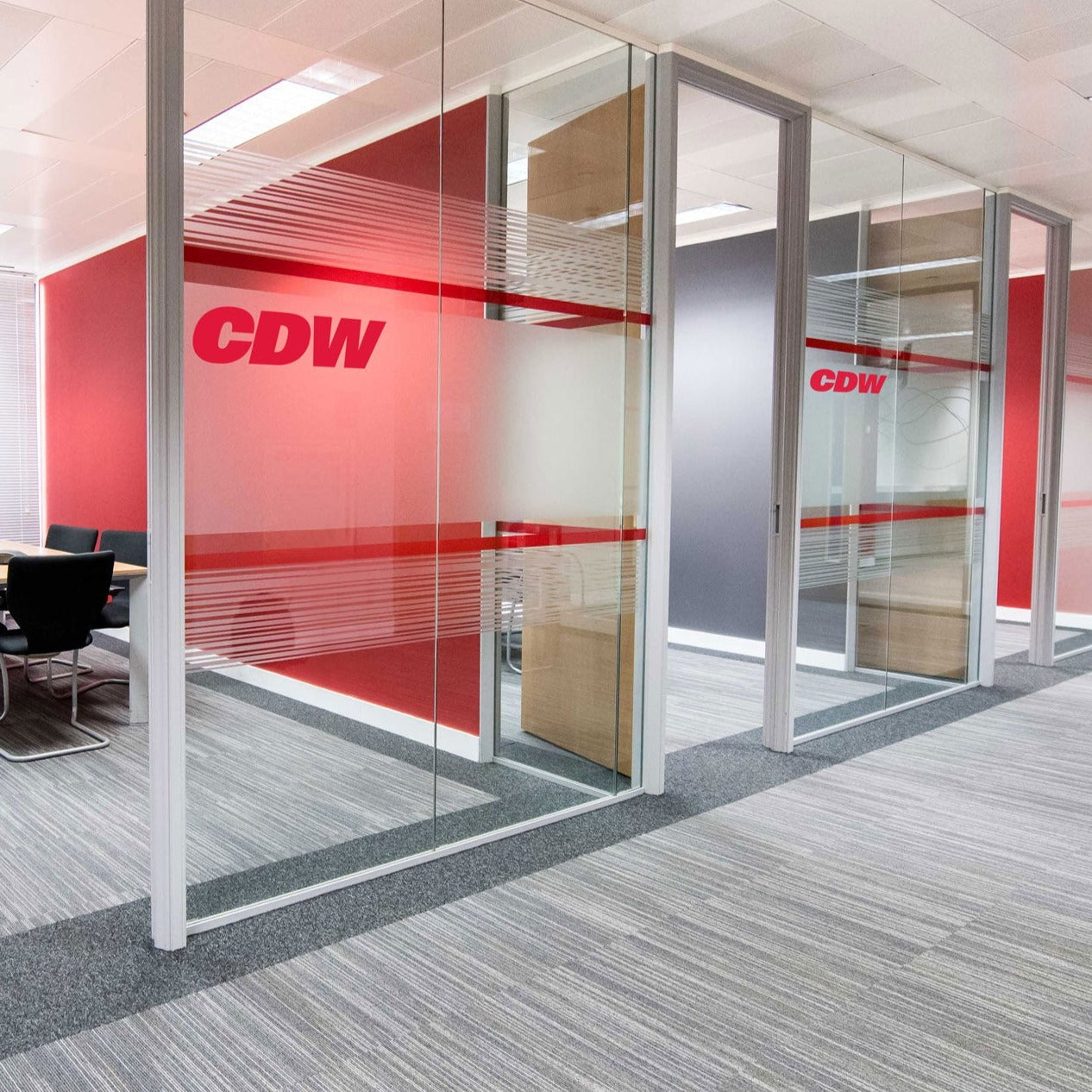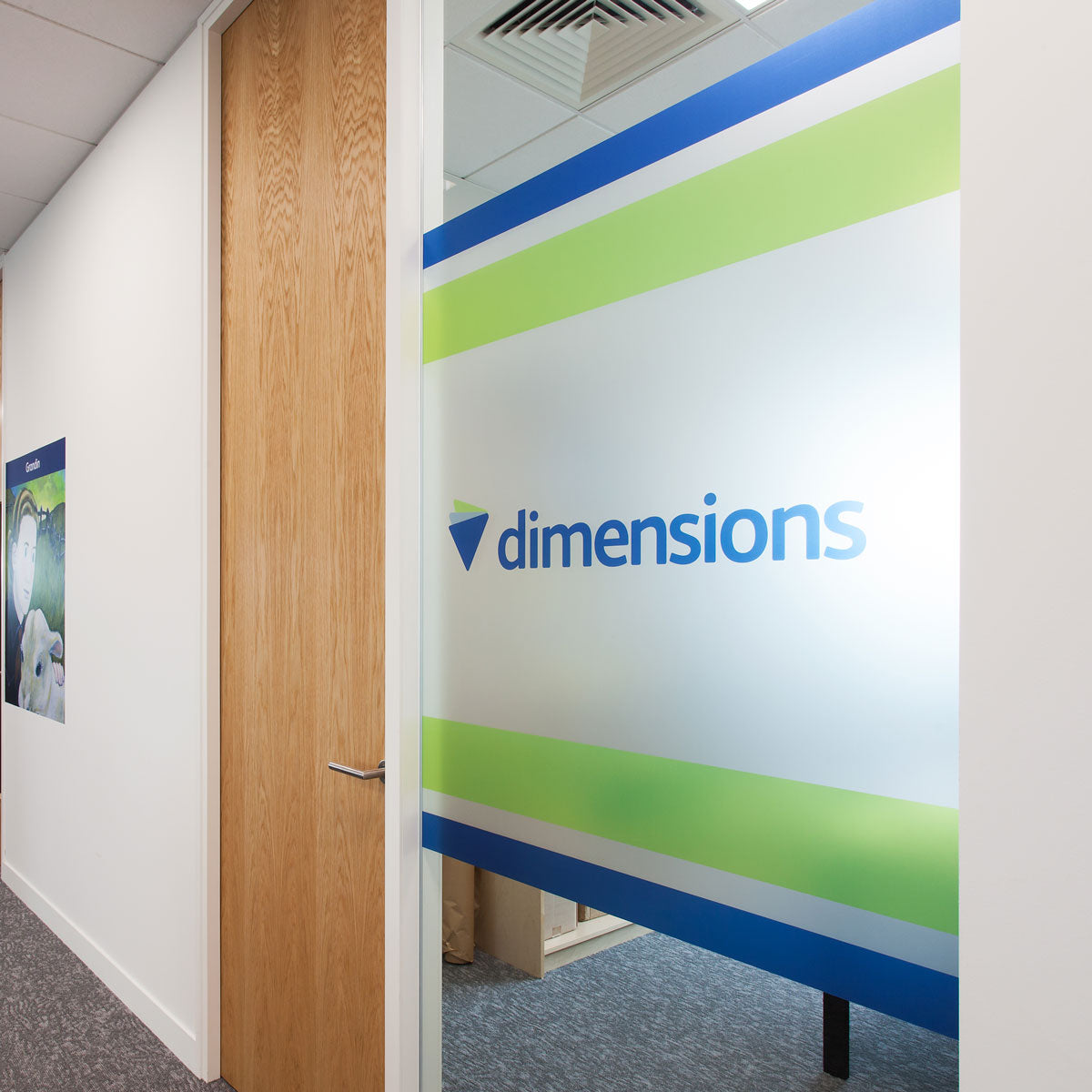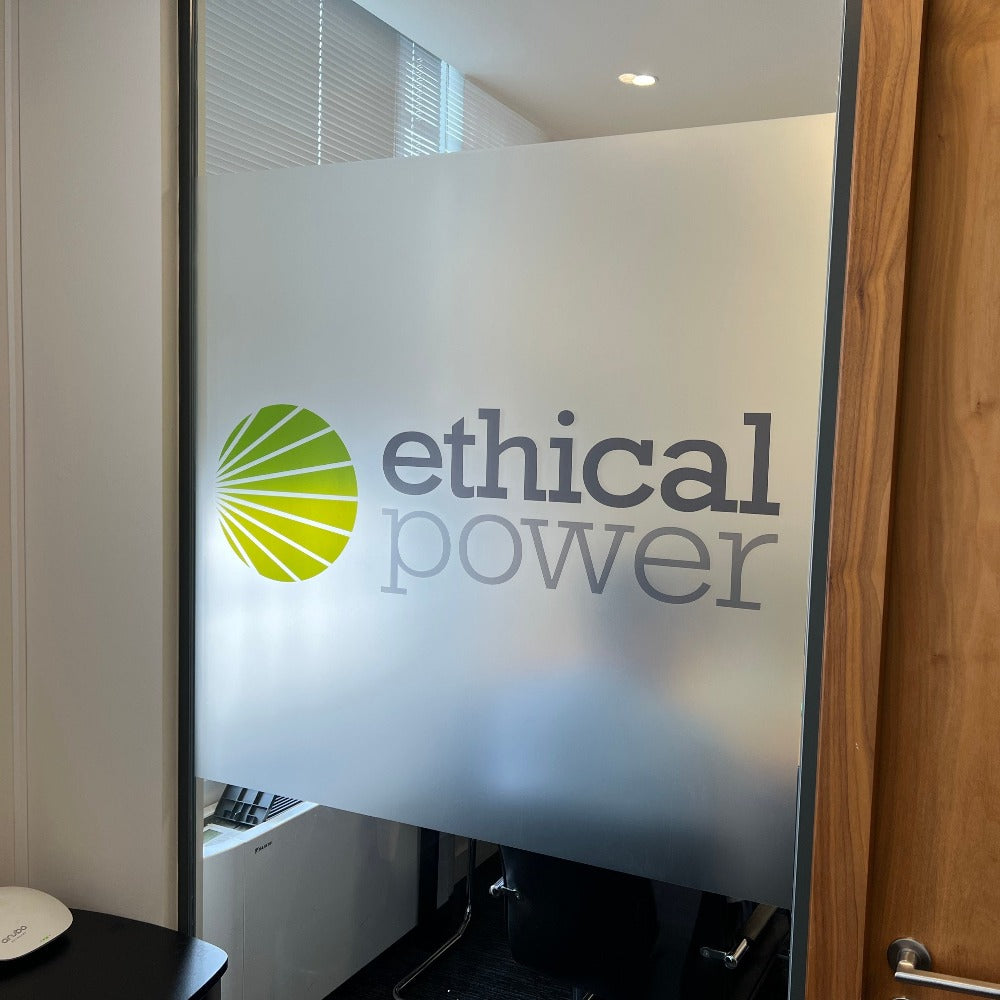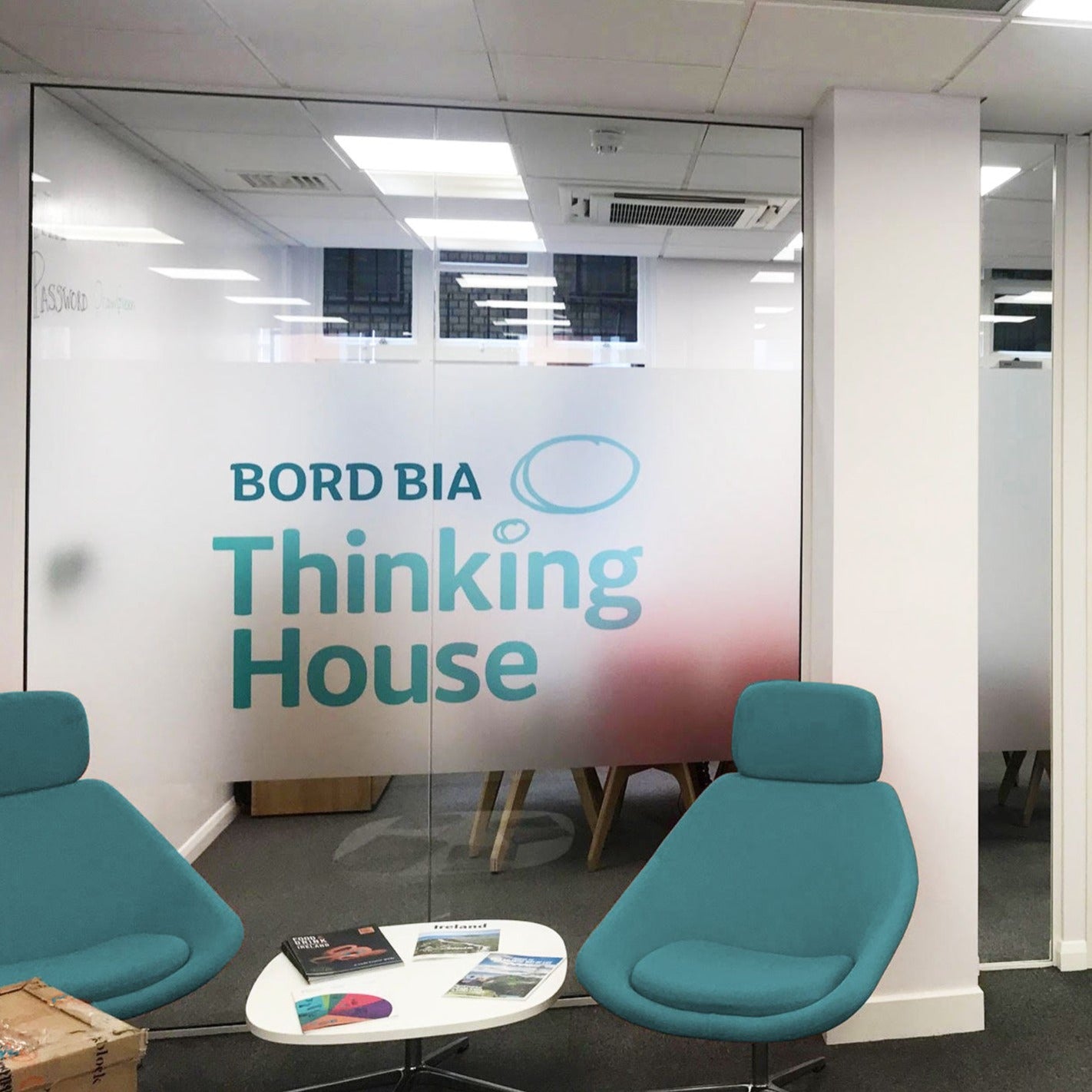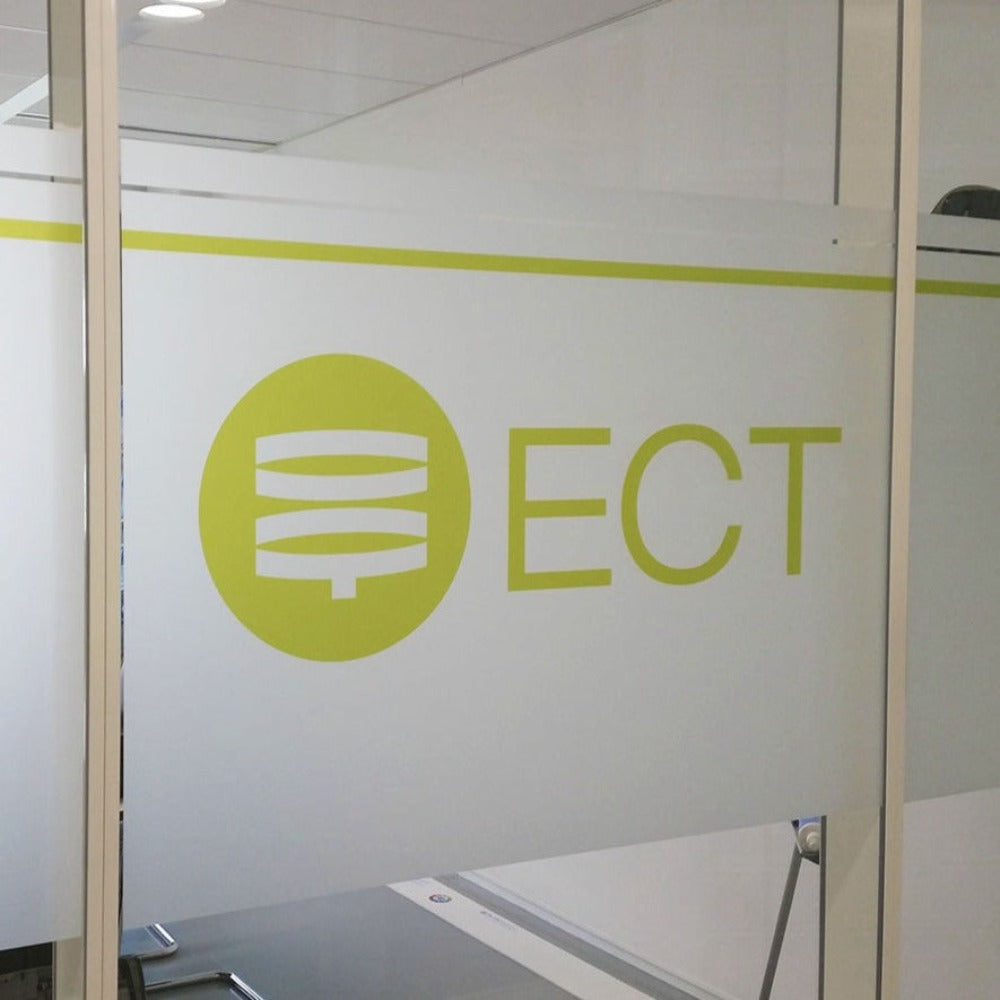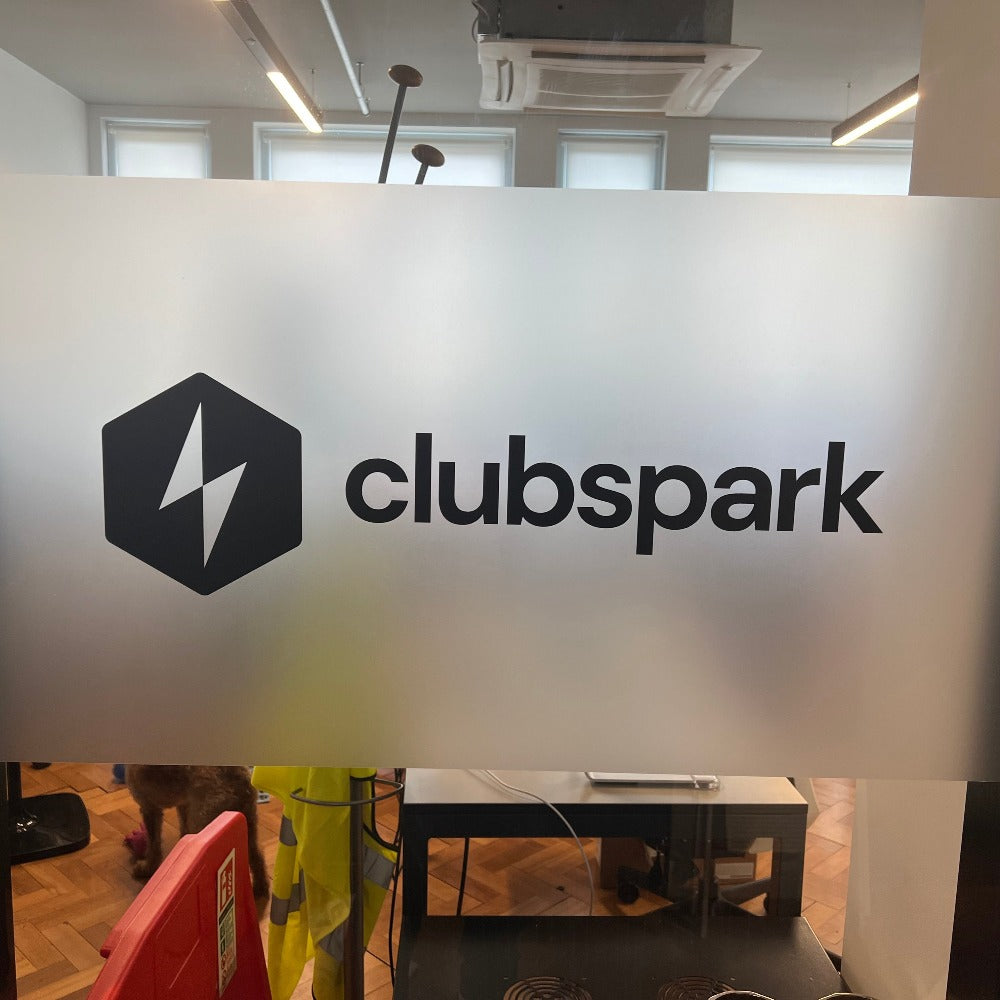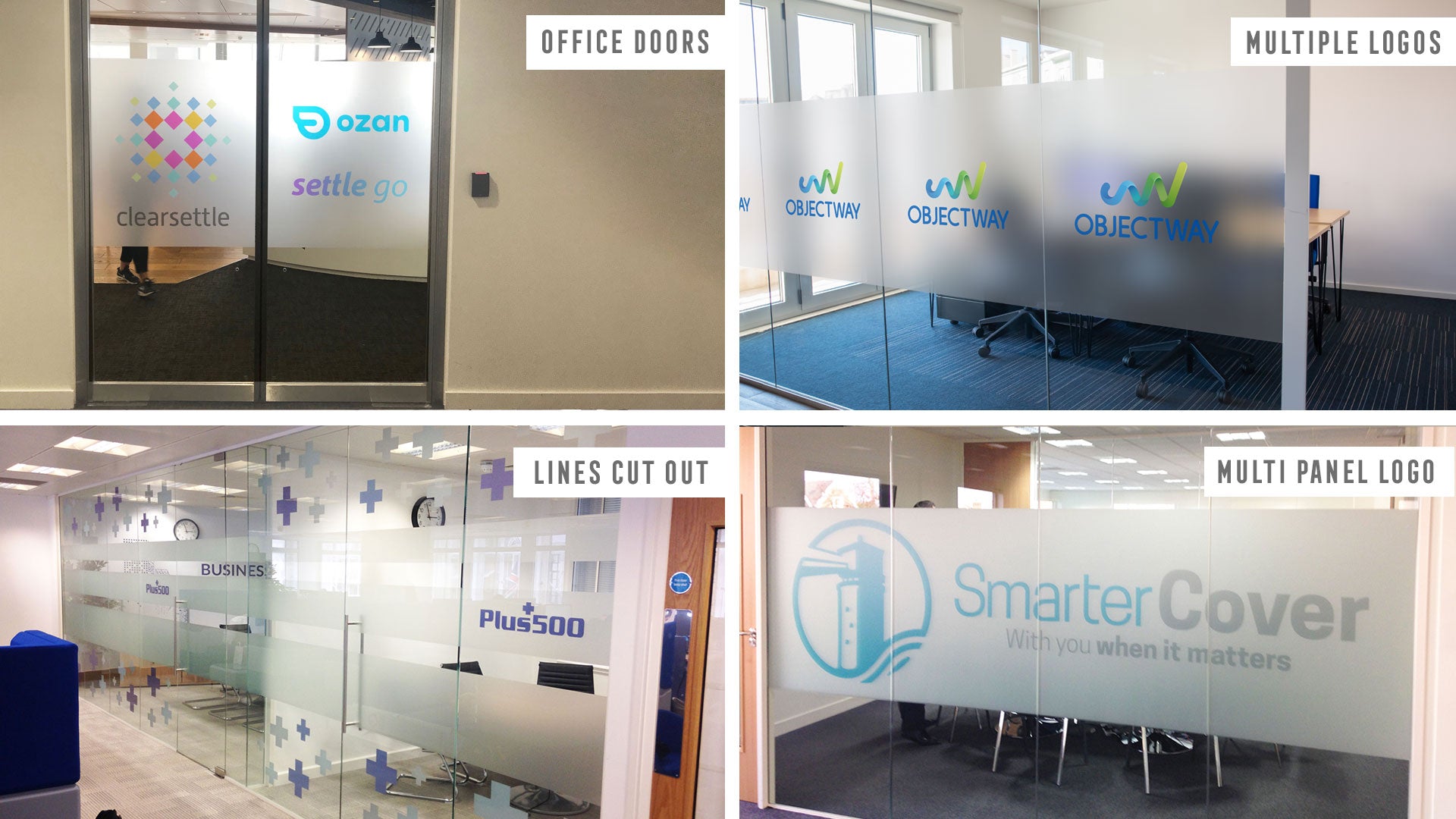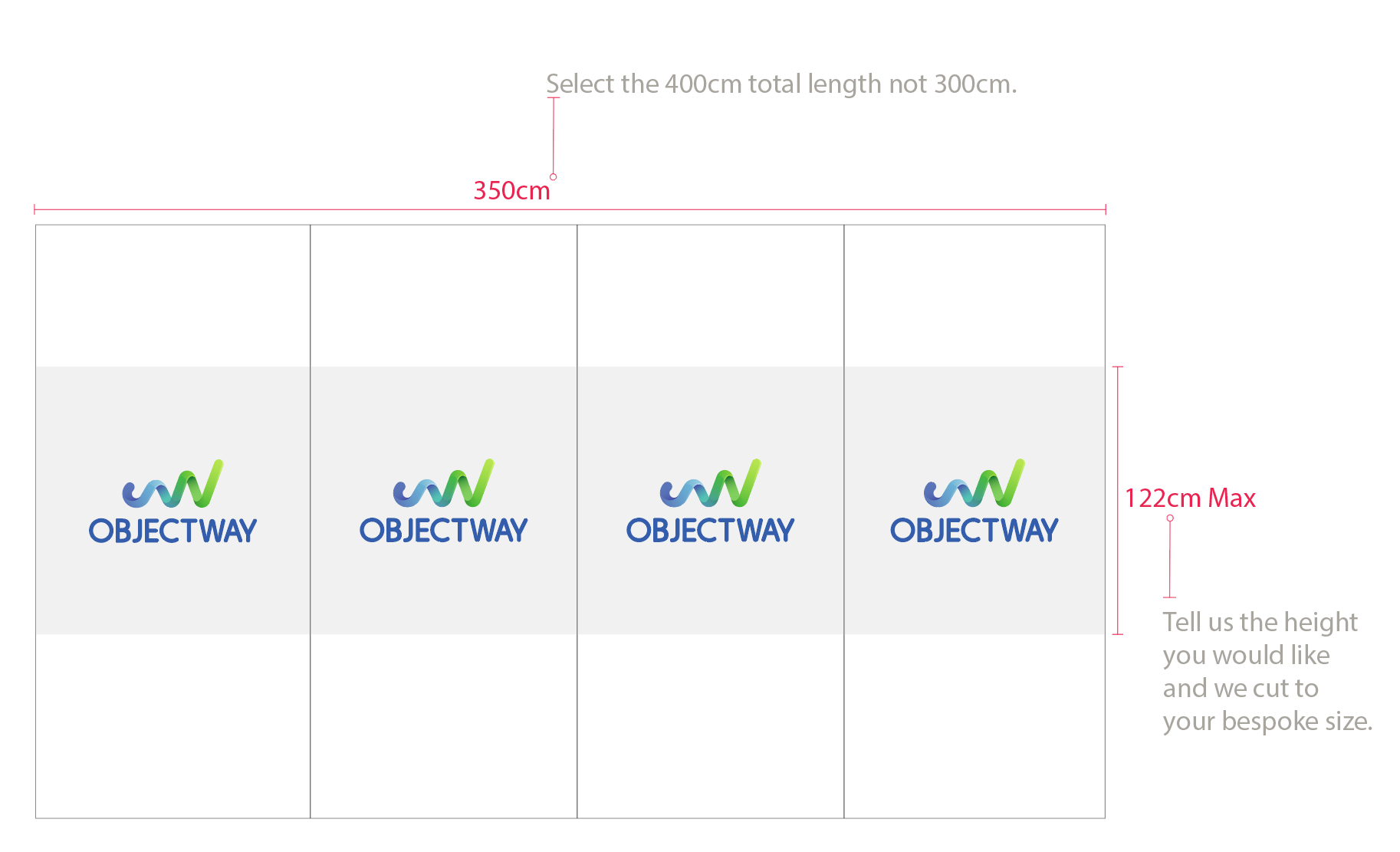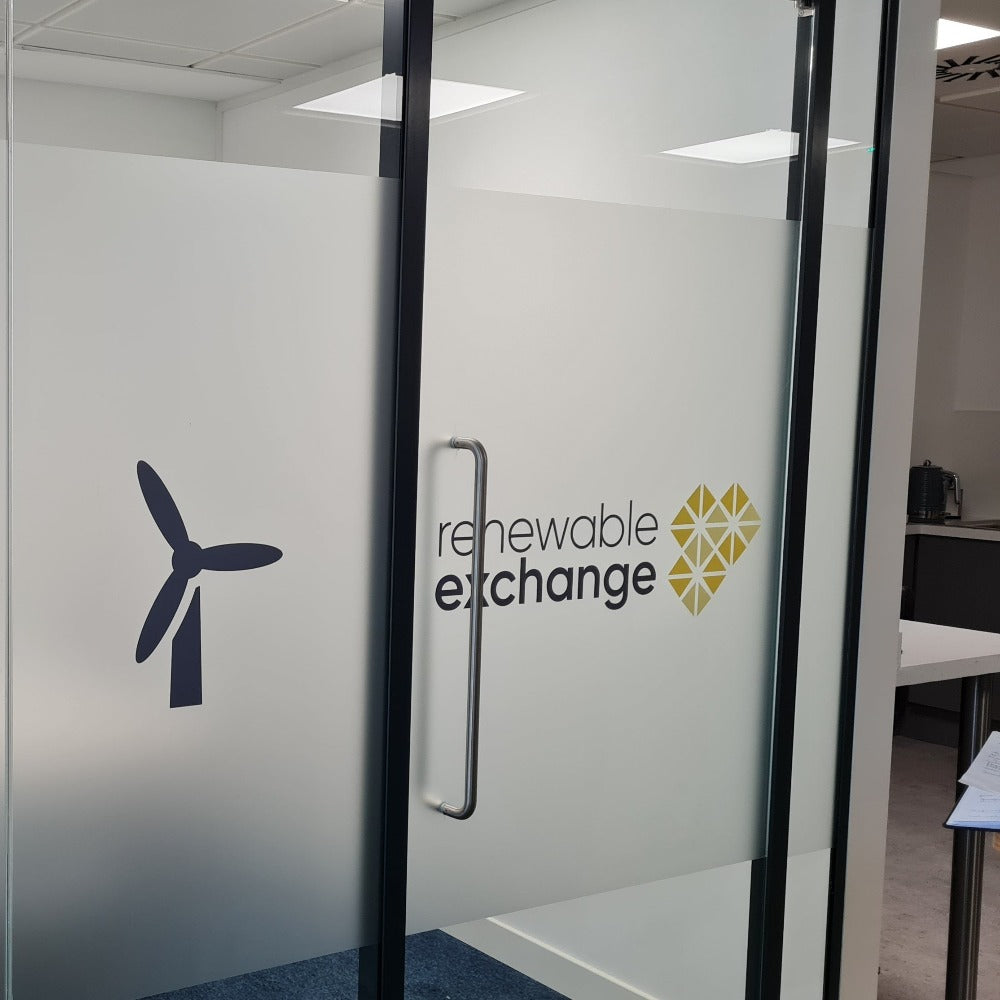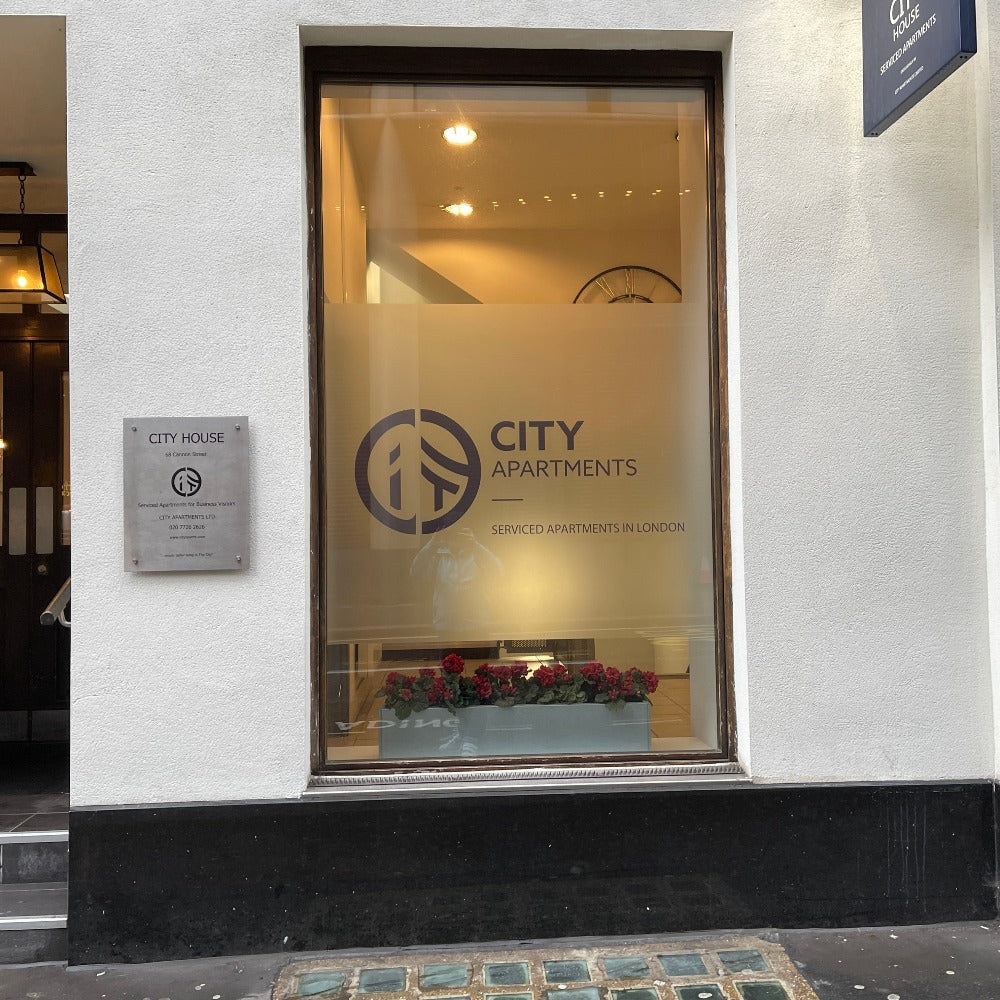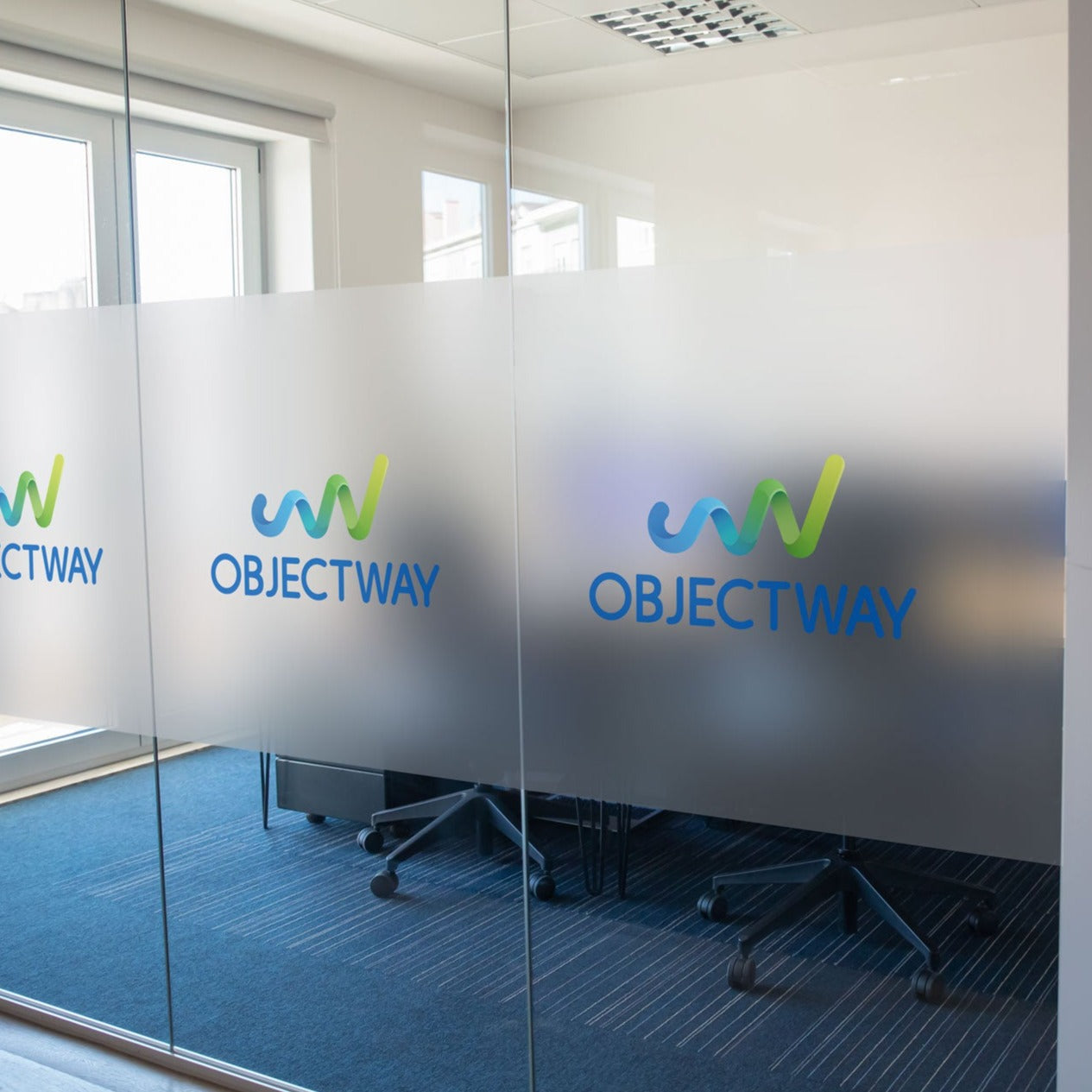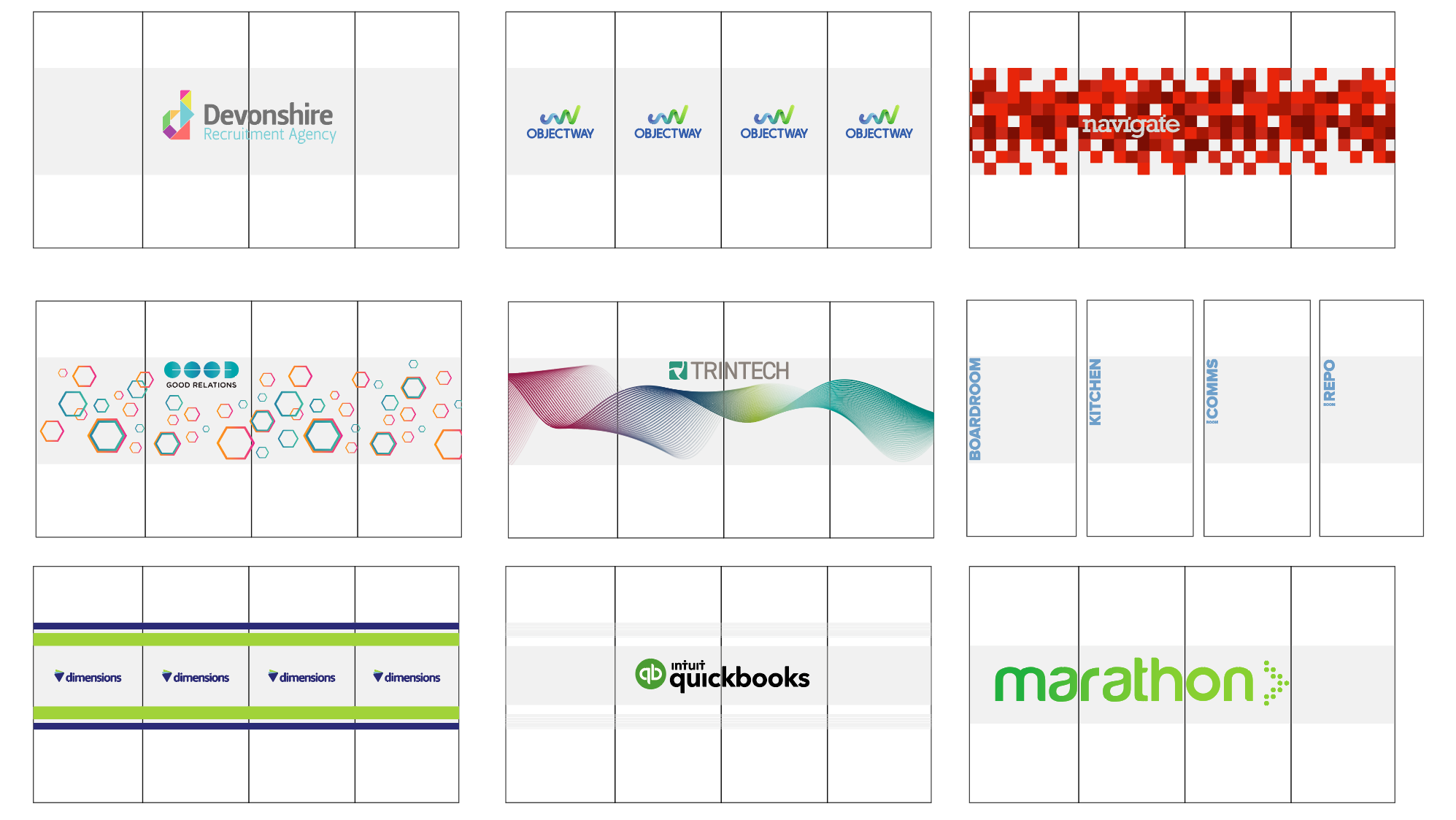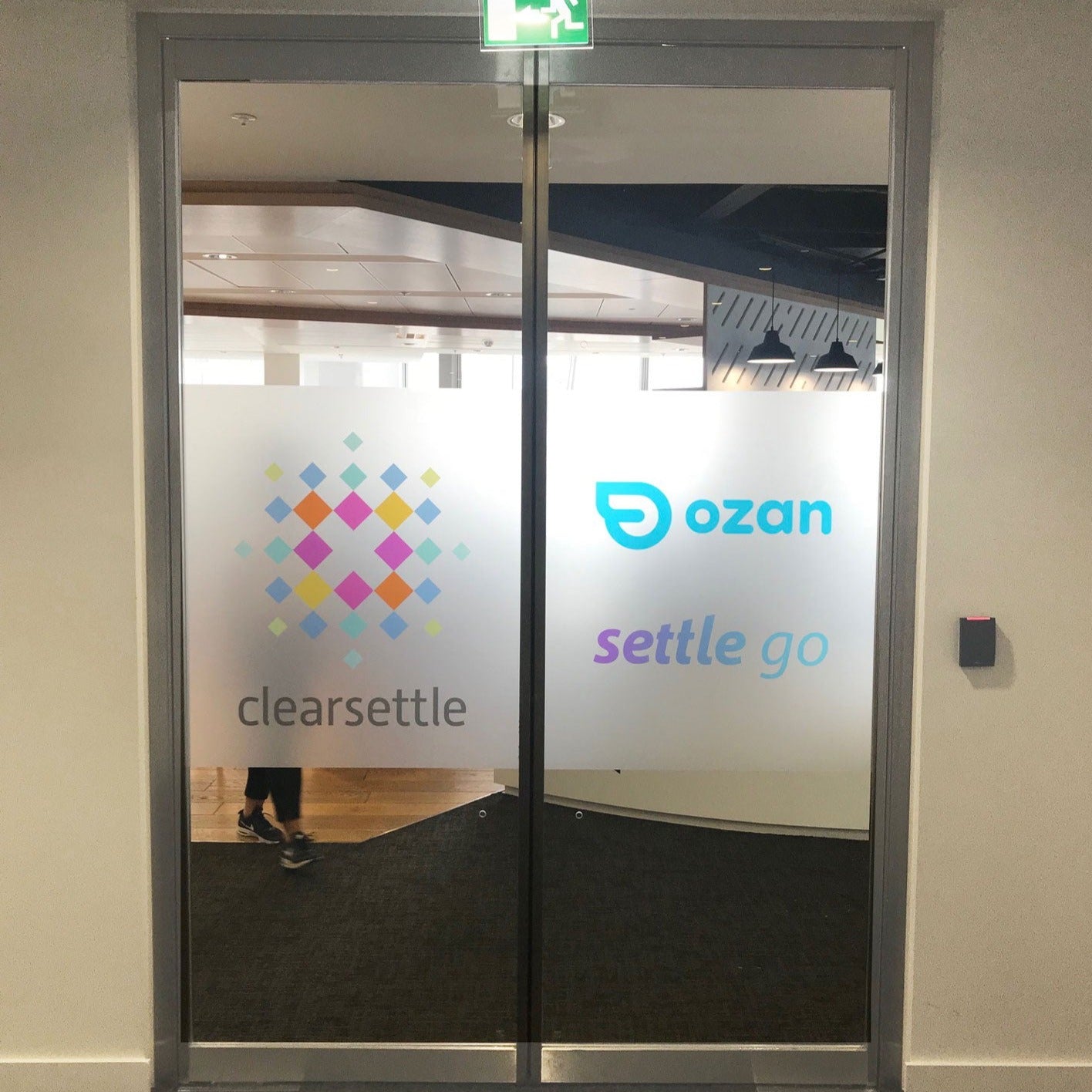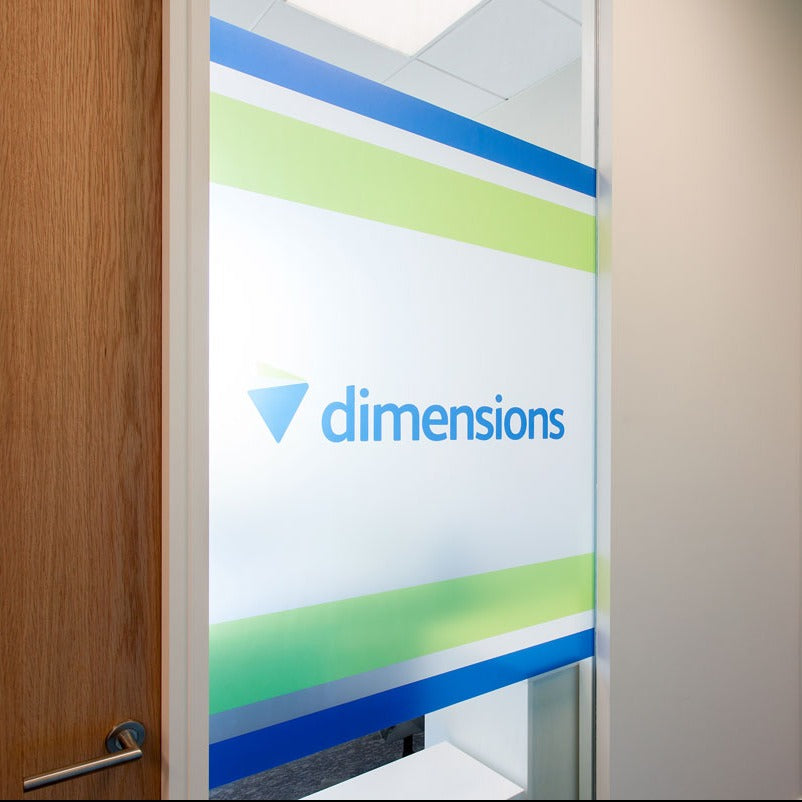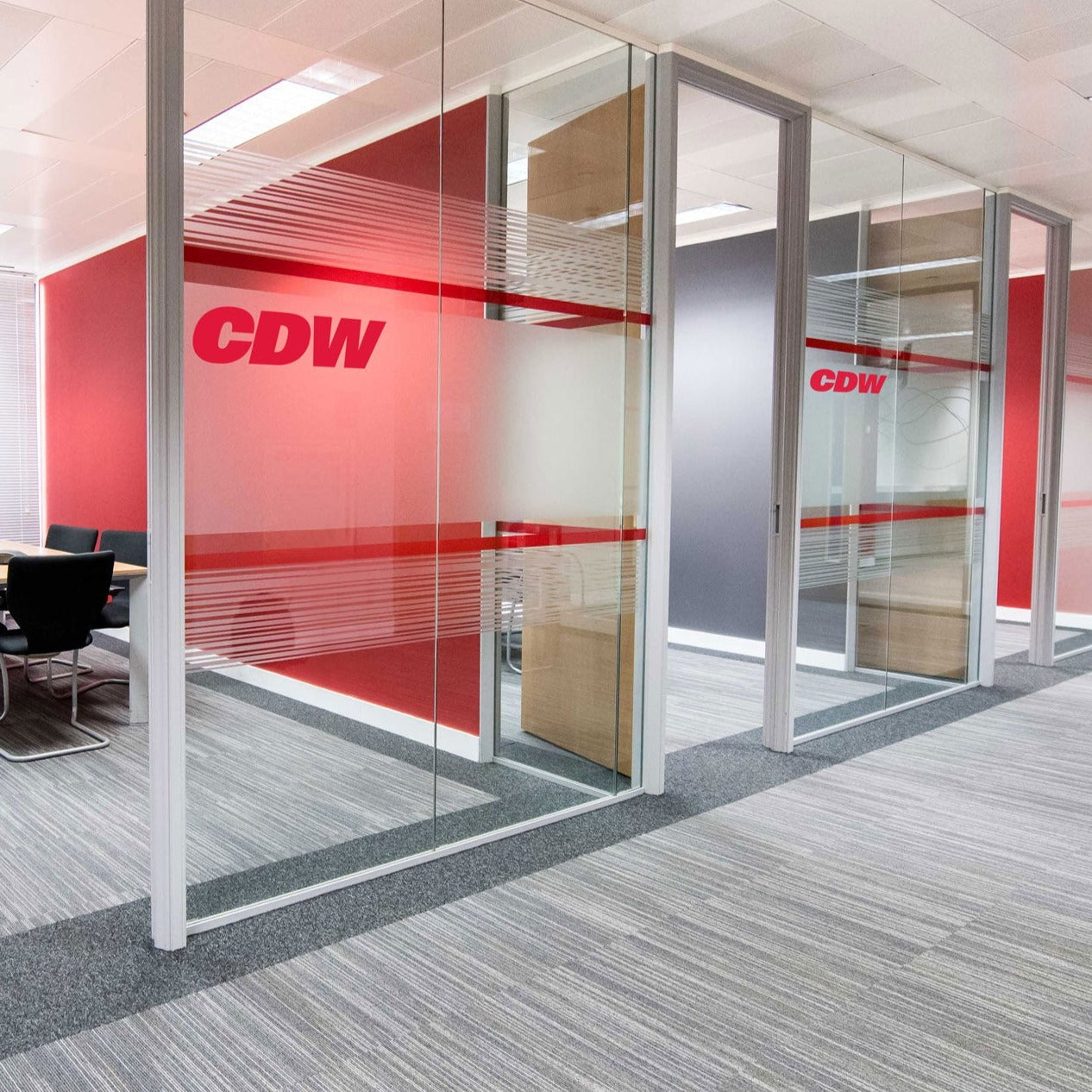 Printed Logo Frosted Band Window Sticker
TURNAROUND 5 WORKING DAYS
Our Printed frosted band with the logo or any other design to add your brand design and colours. Our subtle privacy film will look stunning in your office windows as the light shines through. This popular manifestation for office windows is a timeless design for your office, meeting room, board room or entrance doors.
Pick the size you would like, choose if you want it reversed or not, and add any specific sizes into the text box. - Our design team will then send a PDF visual for you to approve before we print the design.
The frosted band is simple to install using water and we provide all the instructions to help you.

+ High quality printed frosted window film
+ Use our Dusted window film for a quality look
+ No glue left Removable from the window
+ 5 bus days after ordering.
+ Vector Logo is ideal .ai or .eps
+ We also accept Jpg or Png+ Super Lightweight letters stick on easily
+ Install available Nationwide
+ London install available within a few days
+ 100% Happiness Guarantee we leave you and your windows happy!
SHIPPING - Product delivered in 5 working days.
MATERIAL - Printed Frosted window film
FIXINGS - Self Adhesive window film
Made in - Hand made in the UK
We've worked with some of the

coolest companies in the world!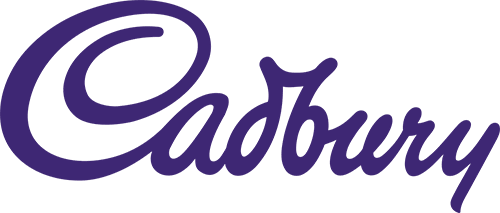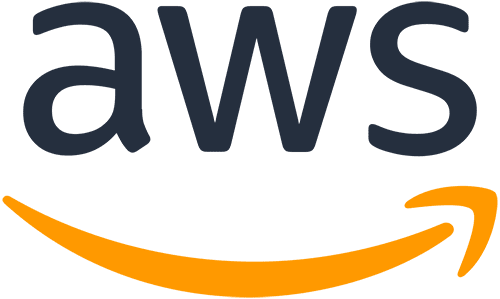 Why choose Hyper Creative?
Easy as 1, 2, 3!
We create the perfect printed band for your windows!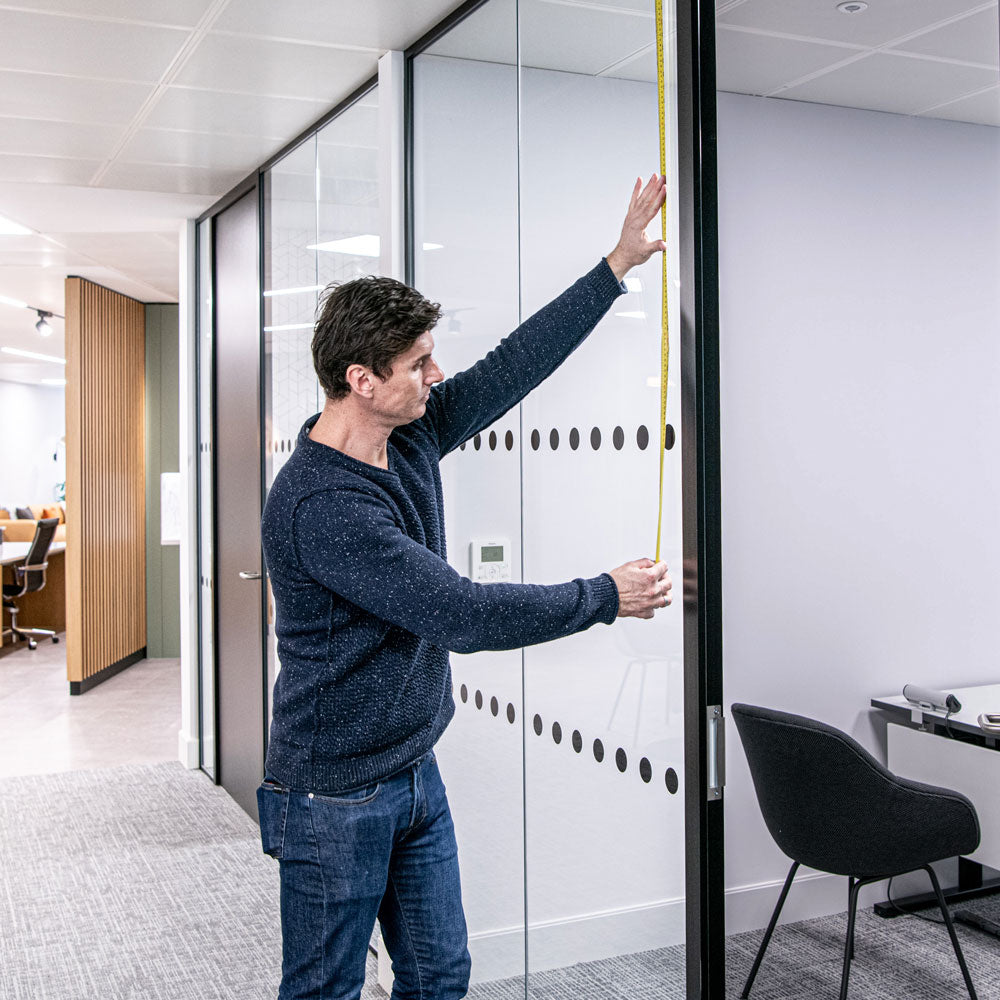 Measure & Order
Measure up - Then Upload your logo or deisgn - ideally Vector format. Or we will redraw your logo for FREE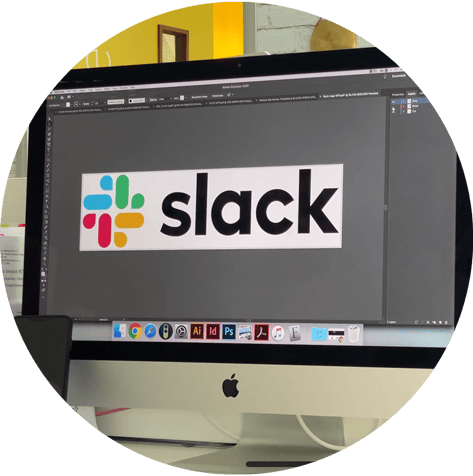 WE MAKE TO ORDER
We check each file and email you a visual proof to approve before we print.
WE PRINT & POST
We then print, cut and post your logo out within 4 business days.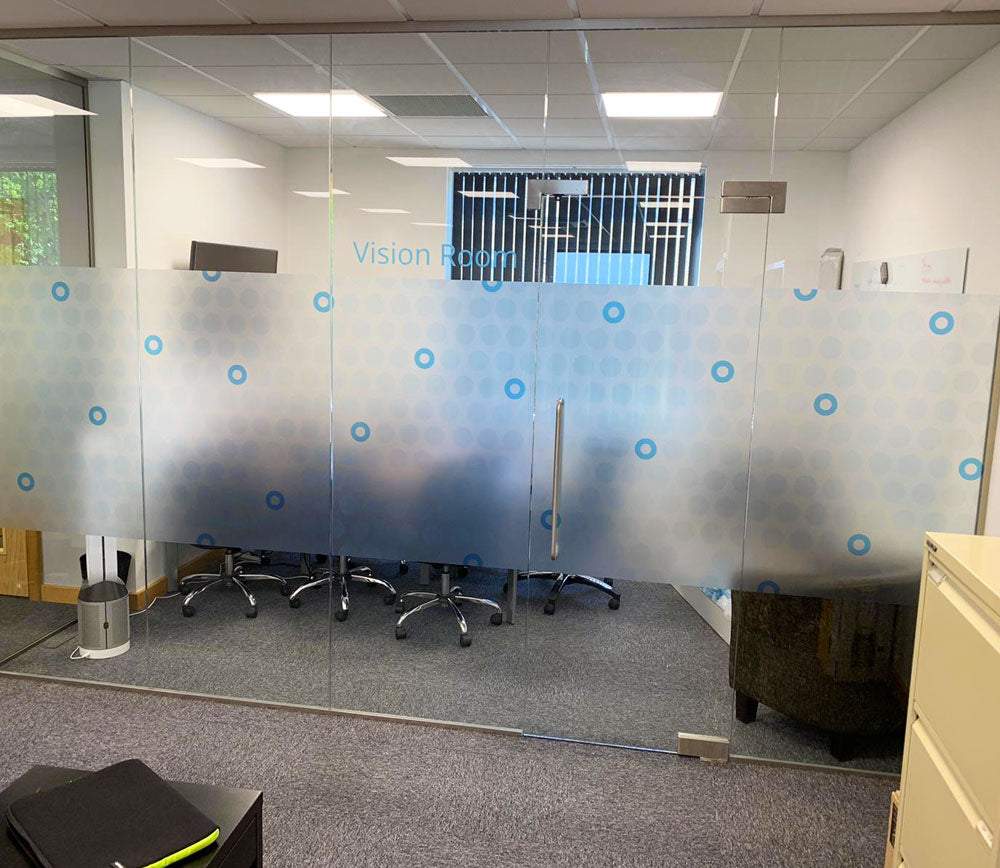 High quality eco friendly inks
We print your
design onto a band of frosted
We print any design you like on this
No Background behind the logo
Works on walls, doors or desks of any colour
Precision cut to shape around each letter
High quality eco friendly inks
Your logo printed in
your brand colours

every time!
Our print technology is incredibly accurate at printing brand colours.
So marketing teams globally trust us!
We email a visual PDF after you order
Brand colours & fonts perfectly matched
We set the logo up to perfectly print and cut to shape
High quality eco friendly inks
We brighten your windows
without breaking the budget

or the planet.
We print with eco friendly inks that are Greenguard certified and the best on the market. They are odour free and print in bright vibrant colours.
Show off your brand identity with pride
The quickest way to make an impact in a new office
Eco friendly inks and we're a zero to landfill company
made with love
All our orders are
handmade with love

right here in the UK.
We take pride in the quality of our products and we cut and then pick away the material that is not needed to reveal the design. This then has masking tape added to the top to help you install the graphics.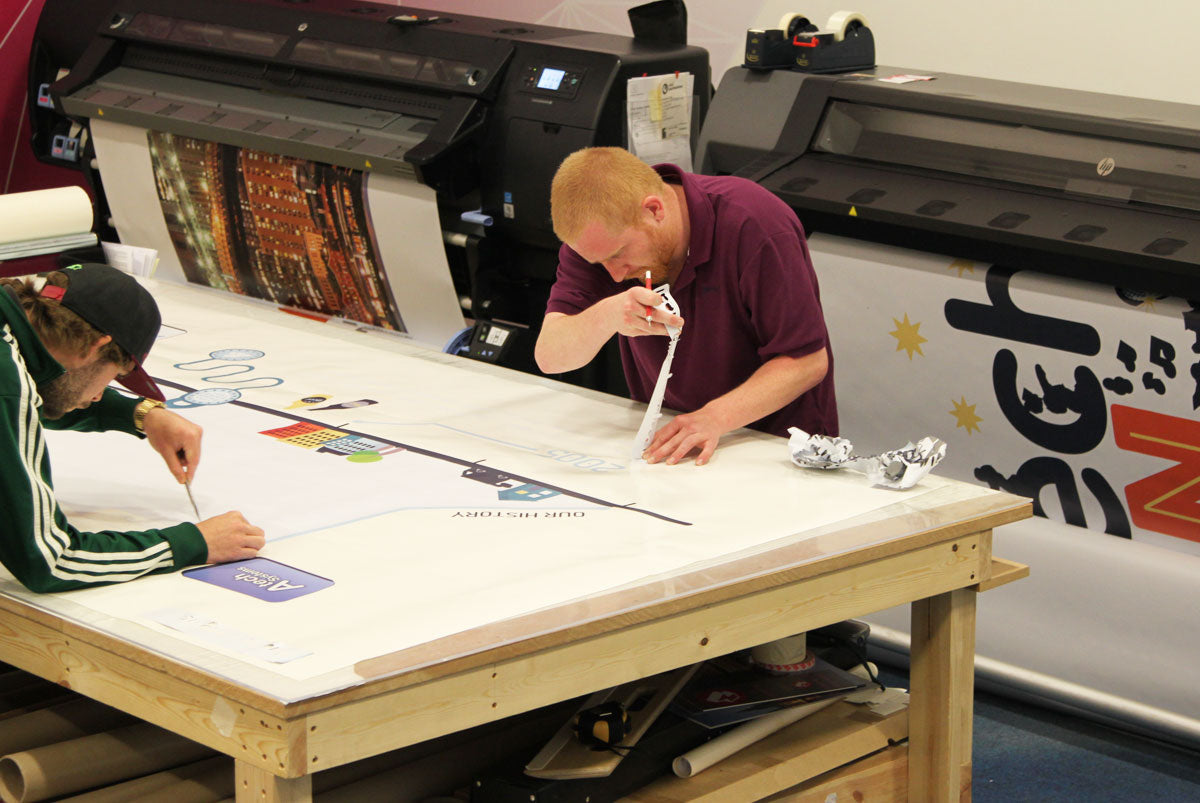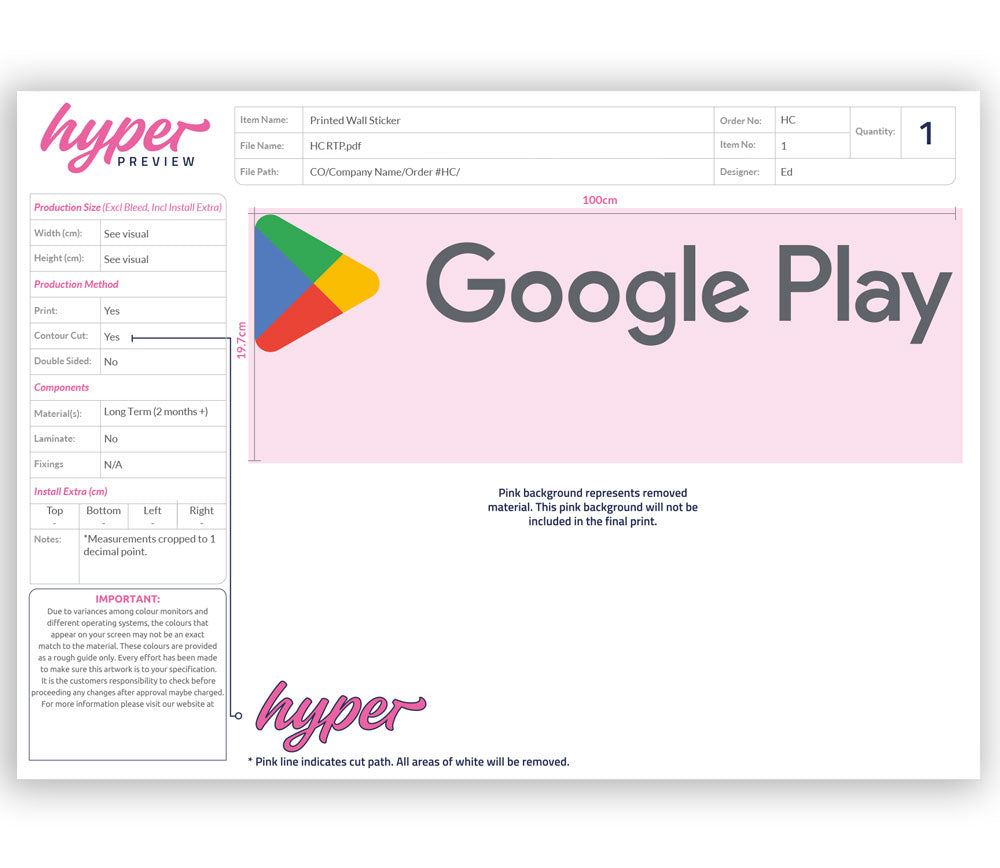 High quality eco friendly inks
We send a
PDF visual proof

for every custom order.
Our design team check your files and send a proof within 12 hours of your order so you can check the design is right before we go to print.
Damage free wall graphics
Our
removable window vinyl

comes off without damage
Just heat up the vinyl and peel it off.
Quick to remove fuss free
Avoid damage costs when you leave your office
Designs Cannot be reused after removal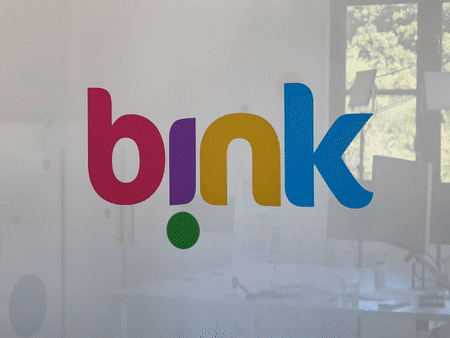 Trusted by
Serviced office companies

across the UK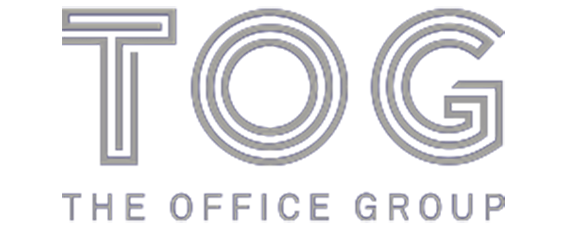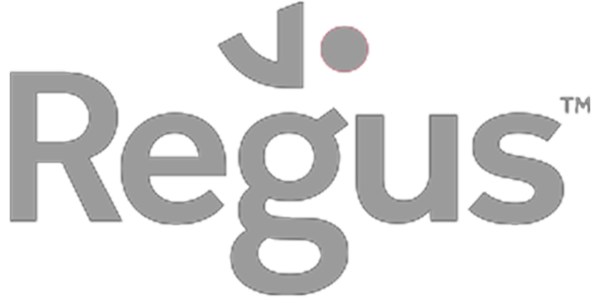 Reviews from our
1,044+ customers
Find out why 1,000+ people have rated us 5 Stars!
still not sure?
Frequently Asked Questions
We have pulled together the most popular questions, but if you still have more, give us a call.
Our frosted window stickers are made from thin adhesive opaque frosted vinyl material. They are perfectly cut to shape at the size you choose for you to fix to any window. They are used for interior decoration in Offices, schools, hospitals, gyms, events and much more.

Once cut to shape, we remove the background from the logo, and apply a layer of masking tape over the top to hold the letters and shapes in place. This makes it easy to apply the logo to the surface. Removing the masking tape then leaves just the letters on the window. The material's properties are often used to add privacy to windows as the material lets light through but you can't see through.
The Logo sizes are calculated based on the longest edge of your logo. So if you have a 100cm x 80 cm Logo you would need to purchase the 100cm Longest Edge option NOT the 80cm longest edge option.

Longest edge can refer to the width or the height, and logos are always scaled proportionally, never warped or stretched. The maximum size is always a square.

The printable width of our material is 130cm - so logos with both with and height larger than this need to be split down into multiple pieces. A logo that is 250cm wide x 100cm high would come in one piece for example.
We ideally require a Vector logo file for the highest quality print. This is a file type - .svg, .eps, .ai or .pdf. If you can't find this, you may want to contact the designer who made the logo for you.

We also accept jpg or png - We will redraw your logo FOR FREE.

However, if your logo is complex in design this may incur additional charges, which will be quoted after receiving your artwork.
Yes we do! In fact we can produce almost anything that you can imagine. We have a highly skilled in-house team that includes design consultants, graphic designers, artworkers, a large production crew and nationwide installers who are able to transform your imaginings into a reality. All custom orders start at £100.
Our window stickers can be applied to any glass surface both indoors or outdoors. But for outdoors, we recommend that you reverse the logo to install from the inside, but read from the outside.


We can produce logos in any size you need. Just order the size bigger than you need, and in the notes section at checkout, you can add a note to say the exact size you would like.
Every effort has been made to make the installation process of all our products as easy as possible. As a result every order is sent with detailed application instructions that contains the step by step process written in plain English as well as clear pictures to illustrate the different stages. On top of this we have video tutorials and a team ready to answer any questions you may have.

We do all we can to make the installation process as simple as possible, but if you feel you need further assistance we have an installation team you can hire to do the job for you.


No! We print and cut the logos to shape and remove the background. So no clear background, no white background. The letters and icons are cut out and masking tape is applied to keep the logo in proportion. Press the logo onto the surface and carefully remove the masking tape to transfer the log onto the surface.

So they can be used on any colour wall you have.
Yes we send you a PDF visual by email for you to approve before we go to print. This is normally sent out within 12 hours of ordering
4 working days. Once you order, we send you a visual proof to approve, if you reply quickly your order will be sent straight to print and production takes 3 days.

We send orders with next day delivery. If you are sending internationally then this can take 5 - 7 working days, or less if you select a courier.
Yes we can turn logos around same day if needed at an additional charge. Just email us and tell us the size add the logo file and tell us when you need it by and we will do whatever we can to help.
Our logos are all able to be easily removed from the surface. They will often leave some glue behind but a quick wipe with warm water and they will come off. You cannot re-use the logos once they have been removed.
Here is a video to show you how to install the logos:
Yes we have an install team nationwide that can come out and install your graphic for you.

Send us an email with your address and the products you would like to order and we will put a quote together for you.

Install is based on a half day per installer, and depending on the amount of work needed we can send multiple installers to complete the work. We can also offer install out of working hours, evenings or weekends if needed.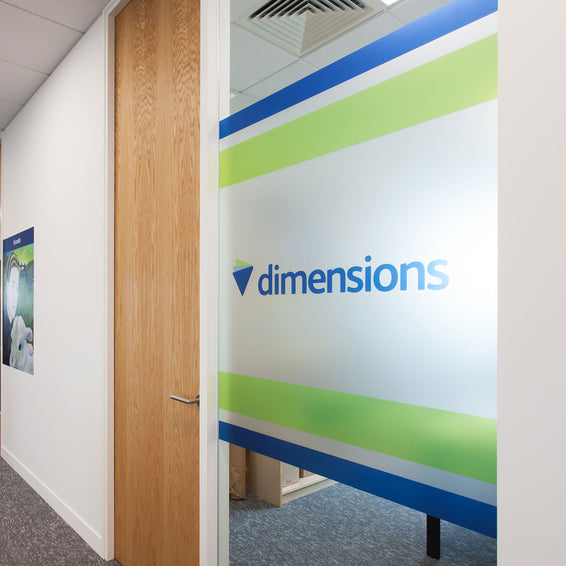 Printed Logo Frosted Band Window Sticker
£45.84 (Ex VAT)
£55.00
(Inc VAT)
similar products
You may also be interested in...